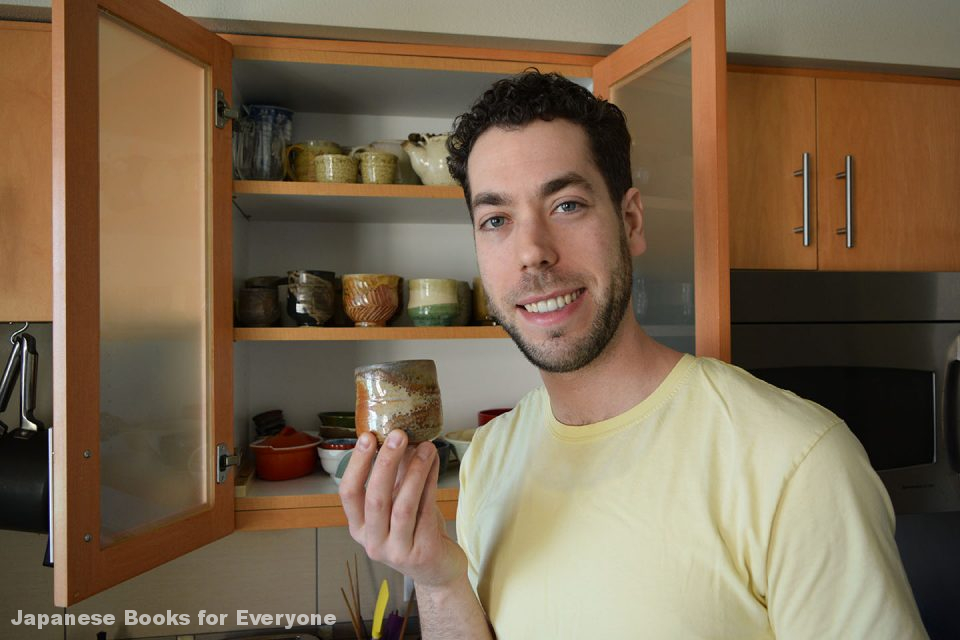 My Japanese Books
Marveling in the Spirit of Craftsmanship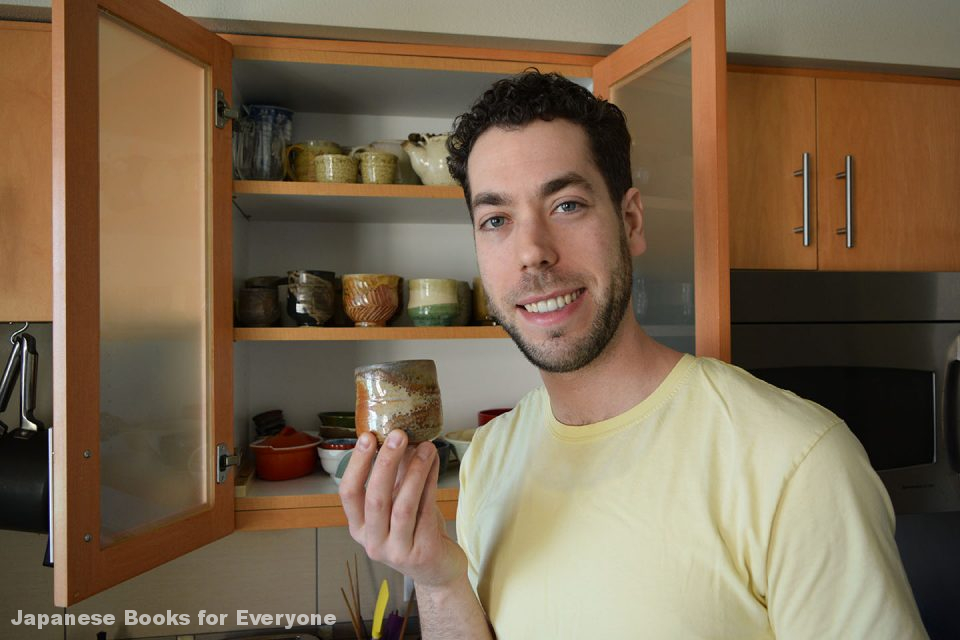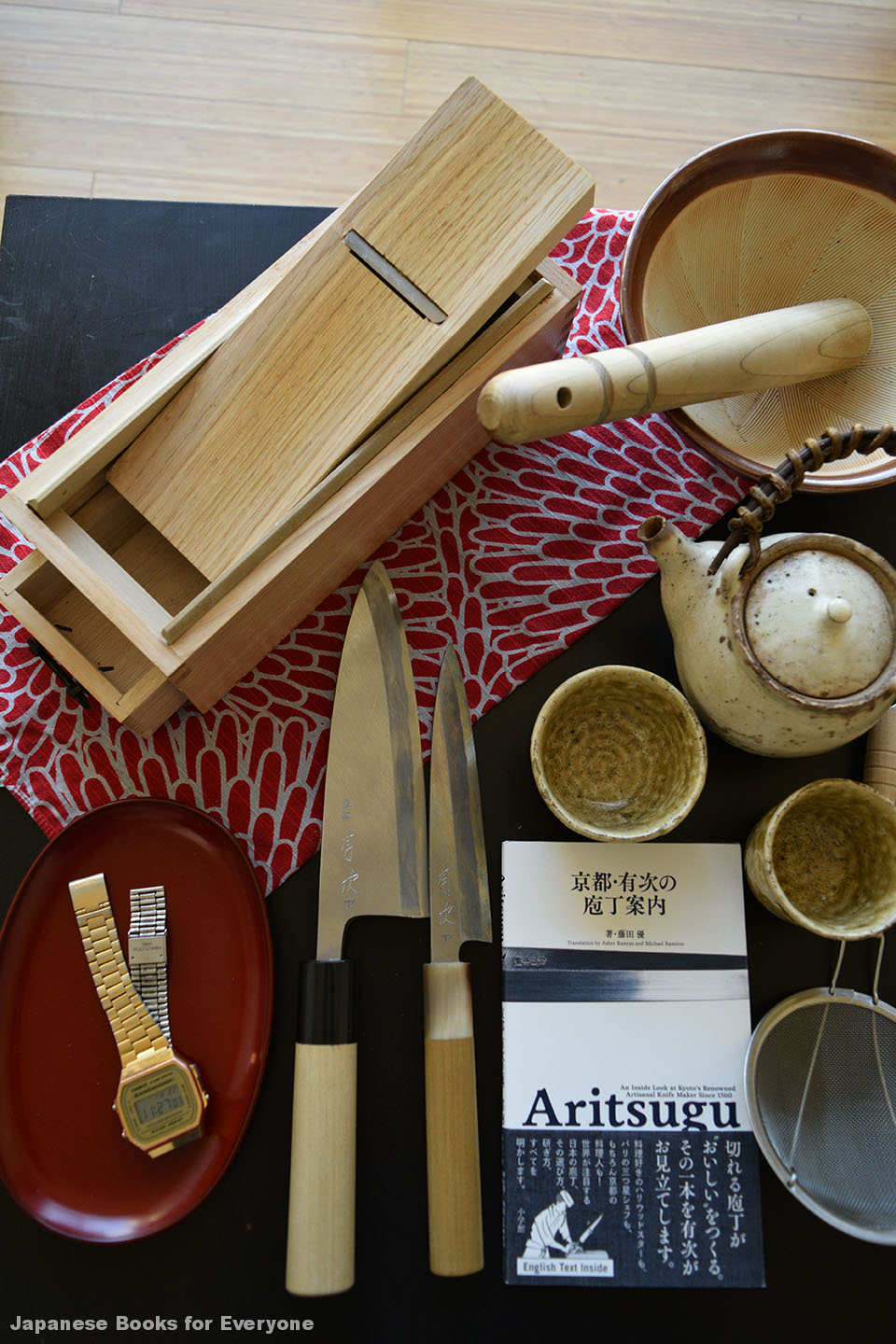 I chose to study Japanese because it was unique. The challenge of learning a completely foreign language and culture intrigued me the most. Studying Japanese would ultimately inspire the artist and cook inside me, giving me new perspectives on creativity and allowing me to explore two of my life's greatest passions: pottery and cooking.
I've been practicing pottery since I was in middle school and after taking on Japanese in high school, the two have been constant in my life ever since, casting a lens on my travels and experiences. While studying abroad in Kyoto, I marveled at museum collections of Arita, Bizen and Raku ware. The contrast between the flame-licked earthenware and the meticulously glazed porcelain was astonishing. As a student, though, I found comfort in the dichotomy of the language and pottery of Japan. The language, on one hand, has strict conventions, whereas some schools of Japanese pottery are more rustic and covet the organic element of unpredictability. Learning to navigate the Japanese philosophy of pottery was like learning yet another language, enlightening me to a broader understanding of form, function and beauty.
The shelves of my Seattle apartment are full of pottery. They lie side-by-side with my other treasured collection of kitchen tools. My dashimakinabe was a catalyst for many adventures in Japanese cooking. The purchase of the pan was inspired by an unforgettable dashimaki tamago, rolled omelet, I had at an izakaya in Kagoshima. It had just the right ratio of dashi, sake and soy, with high quality, thoughtfully sourced ingredients. This humble, yet ethereal egg dish was like experiencing a microcosm of Japanese cuisine all in one bite. The more I learned about Japanese food, its history and regionality, the deeper my curiosity grew.
My passions and interests in Japan converged when translating Aritsugu, a bilingual book about one of Japan's esteemed knife makers. The intense heat of the steel forging process and the way each and every blade is unique never ceases to remind me of pottery. The mastery of controlling the temperature of a fiery kiln and the anticipation the craftsman must feel as they wait to reveal the final product is often overlooked when we use a knife to chop vegetables or serve food in beautiful pottery at the table, but it is the very spirit of the craftsman and the artist that I cherish every time I step into the kitchen or sit down for a meal.
After countless readings of Aristugu and a visit to Kyoto's Nishiki Market, I gained a new respect for the meaning of craftsmanship. At Aritsugu I learned that craftsmanship is built on loyalty and tradition. I met with the 18th generation master metalsmith, Shinichiro Terakubo, in the back corner of the Aritsugu store and reflected on the book together. Terakubo-san echoed the overarching themes of the book as he emphasized the importance of the connection between a person and their knife, and the dedication Aritsugu has to being a steadfast presence in that relationship. The book illustrates Aritsugu's heightened sense of hospitality toward its patrons and highlights their strong dedication to creating personal connections. Aritsugu shined new light on the personal side of my understanding of craftsmanship. My passion for Japanese craftsmanship and cuisine has taken me far beyond the walls of any pottery studio or high school classroom and I am truly grateful for my experiences. It is my hope that more people strive to challenge themselves academically, seek to encounter other worlds and follow their passions, no matter how far.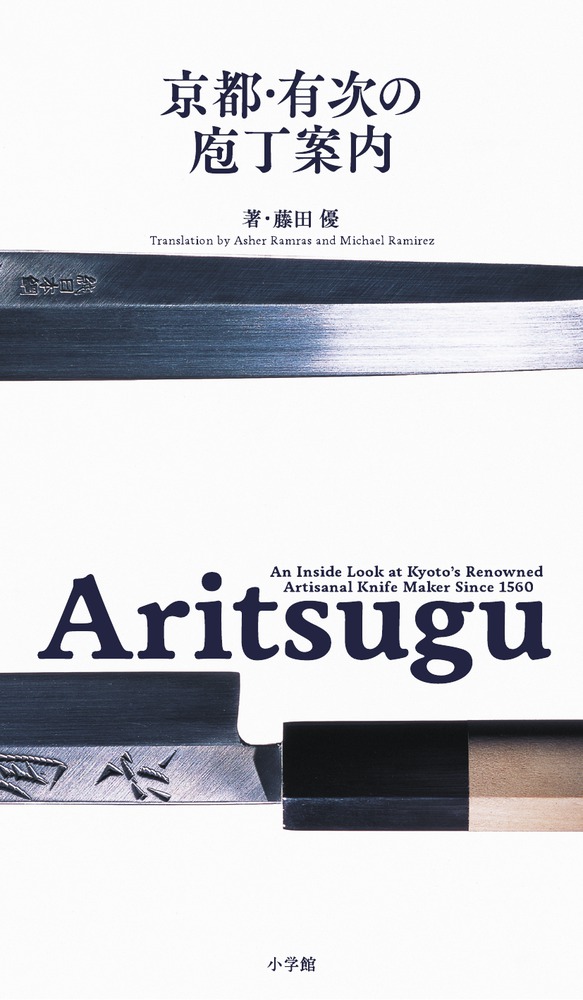 Not Your Ordinary Knife Book

Owning an Aritsugu knife is experiential. That is something I felt when reading this book. And for anyone who has ever been to Kyoto, reading this book will bring back the sights, sounds and smells of a walk down the Nishiki Market arcade. Just learning about Japan? This book could easily stand in as your primer to Japanese culture. The book has a pleasing feel with a textured stock, bound to grab the attention of any bibliophile. Aritsugu's 450-year history fills the pages and paints a dynamic picture of the knife making craft and the people keeping it alive. Amateur gastronomes will love the stories from kitchens in the community, while the in depth sharpening tutorials are right up the alley of home cooks and professional chefs. Read the section on Hyotei, a fifteenth generation ryotei restaurant and discover that what makes Japan so singular is a harmony of family, tradition, seasonality, regionality, and hospitality. This book should inspire you to step up your cooking chops, never stop learning and maybe even grab your passport and appetite and head out on a new culinary adventure.



(Asher Ramras)



Text by Asher Ramras. Translated by Michi Murayama. Edited by Yu Fujita.