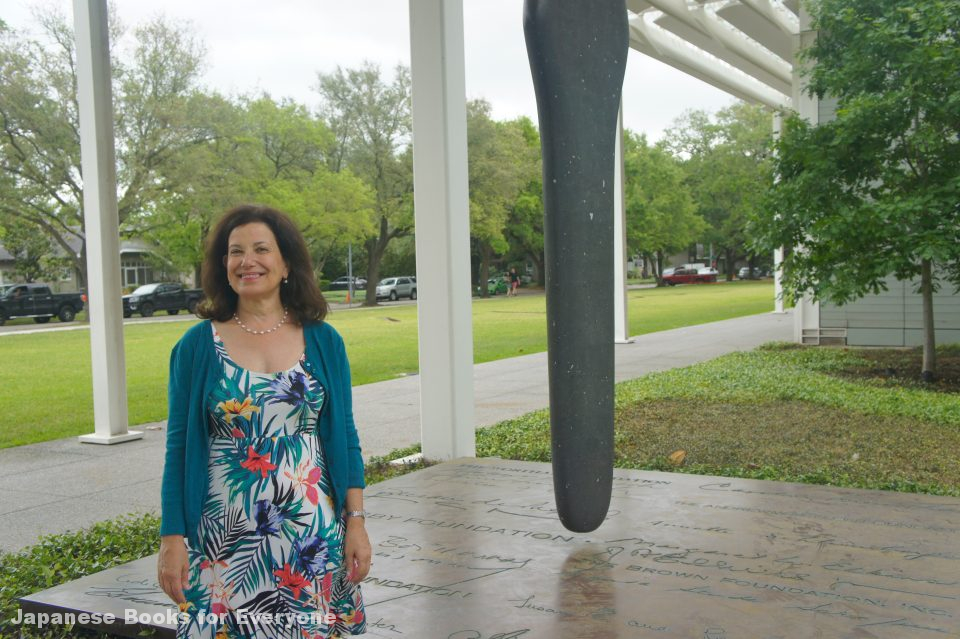 My Japanese Books
The Grand Shrine at Ise is now the number one place I want to visit in Japan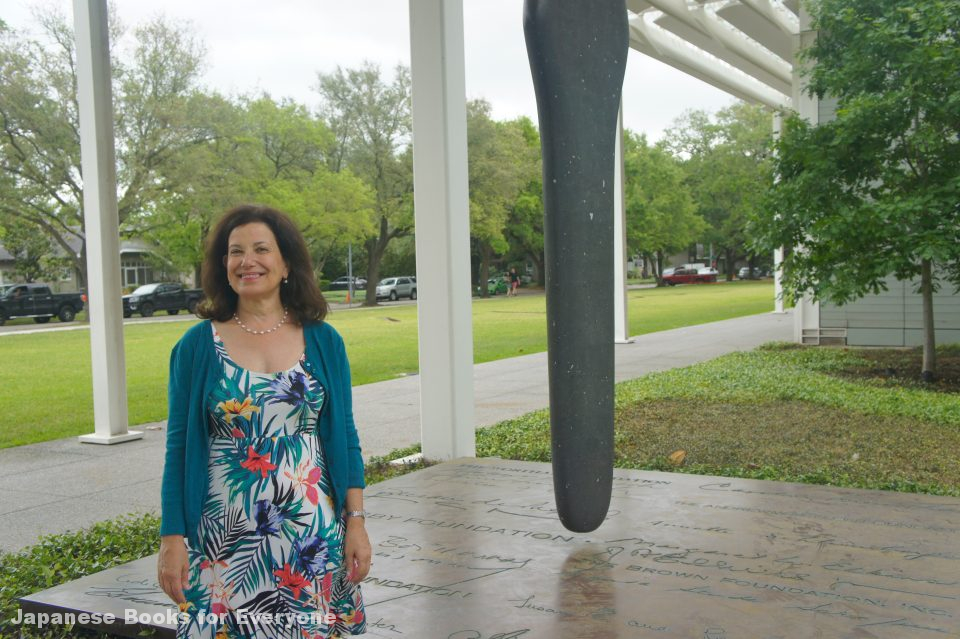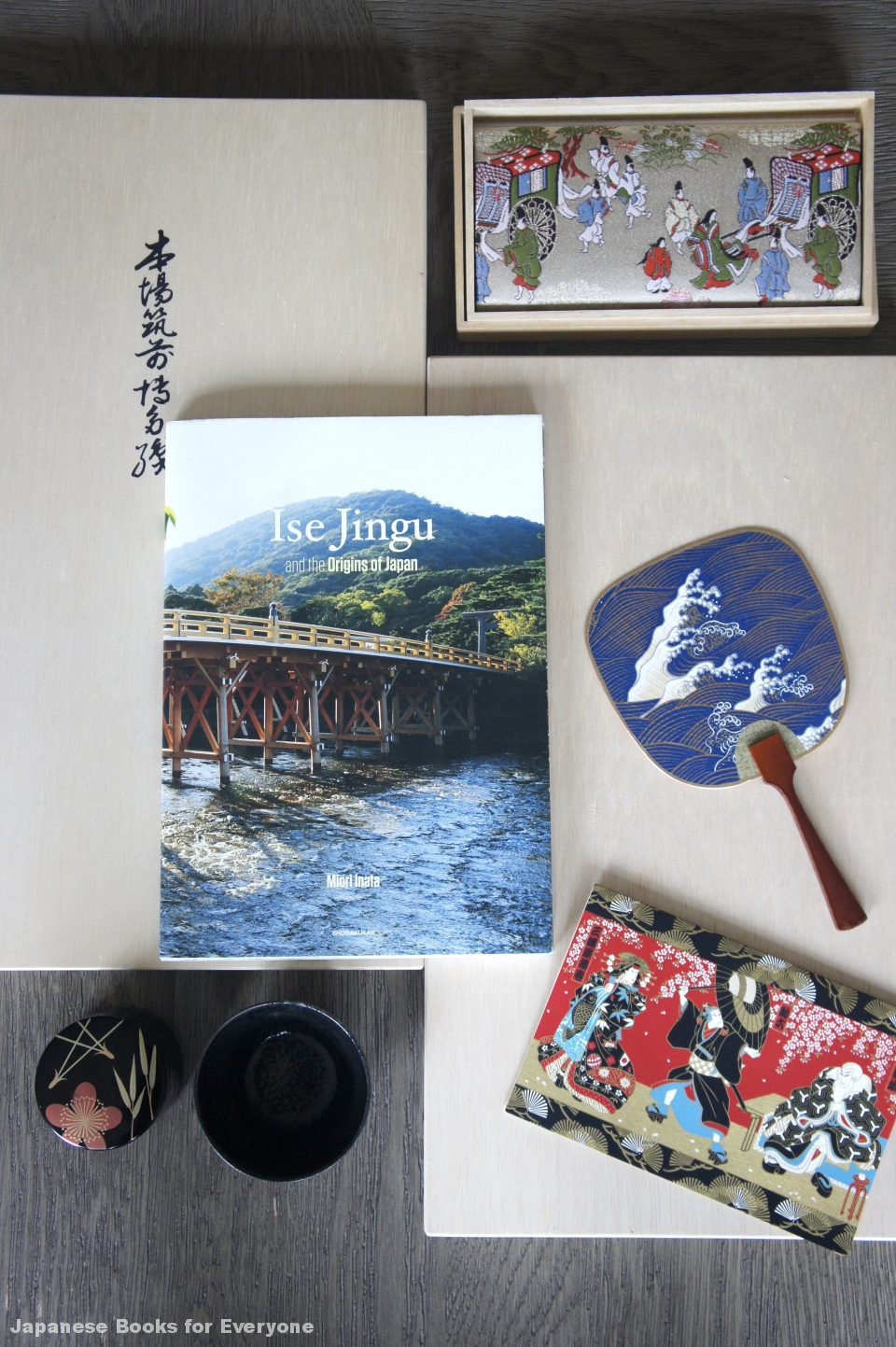 Mary Ann is a private instructor individually teaching students, business men and their wives English conversation, writing, and general studies. Menil Collection, the private gallery chosen for the location of the photograph, is one of her favorite places. For someone who studied art in graduate school like Mary Ann, explaining works of art and their history is a fun and efficient way to help her students "live English." Her own connection through Japan came by way of art as well.
"I first came to appreciate traditional Japanese artwork six years ago at an exhibit at the Museum of Fine Arts in Houston. It was my first time seeing Japanese painting, and my heart was struck by the beauty of the porcelains and lacquerware. The pieces that particularly resonated with me were the illustrated scrolls of the Tales of Genji, folding screens from in the 16th and 17th centuries, and Ukiyo-e prints of 53 Stations of the Tōkaidō. As I stared at the painted stories, I saw the four seasons of Japan; I caught a glimpse of the atmosphere and customs, admired Japan's outlook on the world and its beauty. It was such an extraordinary experience that I returned five or six times to view the exhibit. You can imagine how enchanted I was by the classical artwork!"
From that point forward, Mary Ann began studying Japanese and read many books beyond the Tales of Genji—from Japanese literature and history to art books. Since that time, Mary Ann has been able to form relationships with many Japanese friends, and today, more than half of her students are Japanese.
"When I visit my students' homes, they let me borrow slippers and serve me tea, and I always appreciate their warm hospitality and unique ways of showing respect. Thanks to an accumulation of such little surprises, I've come to love Japan more and more."
Mary Ann has yet to visit Japan. When the day comes, she wants to make it to Kyoto by all means. She is also highly interested in the Grand Shrine at Ise, a temple recommended by her students as something that would be right up her alley. After reading the photo-book Ise Jingu and the Origins of Japan, her interest grew all the stronger.
"I knew that Ise Jingu was the most prominent Shinto shrine and that it was surrounded by sacred mountains and seas, but after reading the book, the obscurities of the Shinto philosophy started to become clear. I'm Catholic, but the Shinto idea that 'with neither founder nor sacred text, God permeates each and every heart' is personal to me; I really feel its spiritual strength and beauty. The fact that even now, in the pure atmosphere of nobility that covers the temple grounds, Ise Jingu holds numerous traditional festivals and ceremonies is such a mystical notion, isn't it? And continuing the custom of rebuilding the shrine every twenty years is such a rarity in this world. People from all over Japan visit Ise Jingu in search of peace thinking "once in a lifetime." I, too, hope to walk the pilgrim's path while reflecting on the old traditions, rituals, and customs."
Mary Ann is currently planning a solo trip to Japan this fall.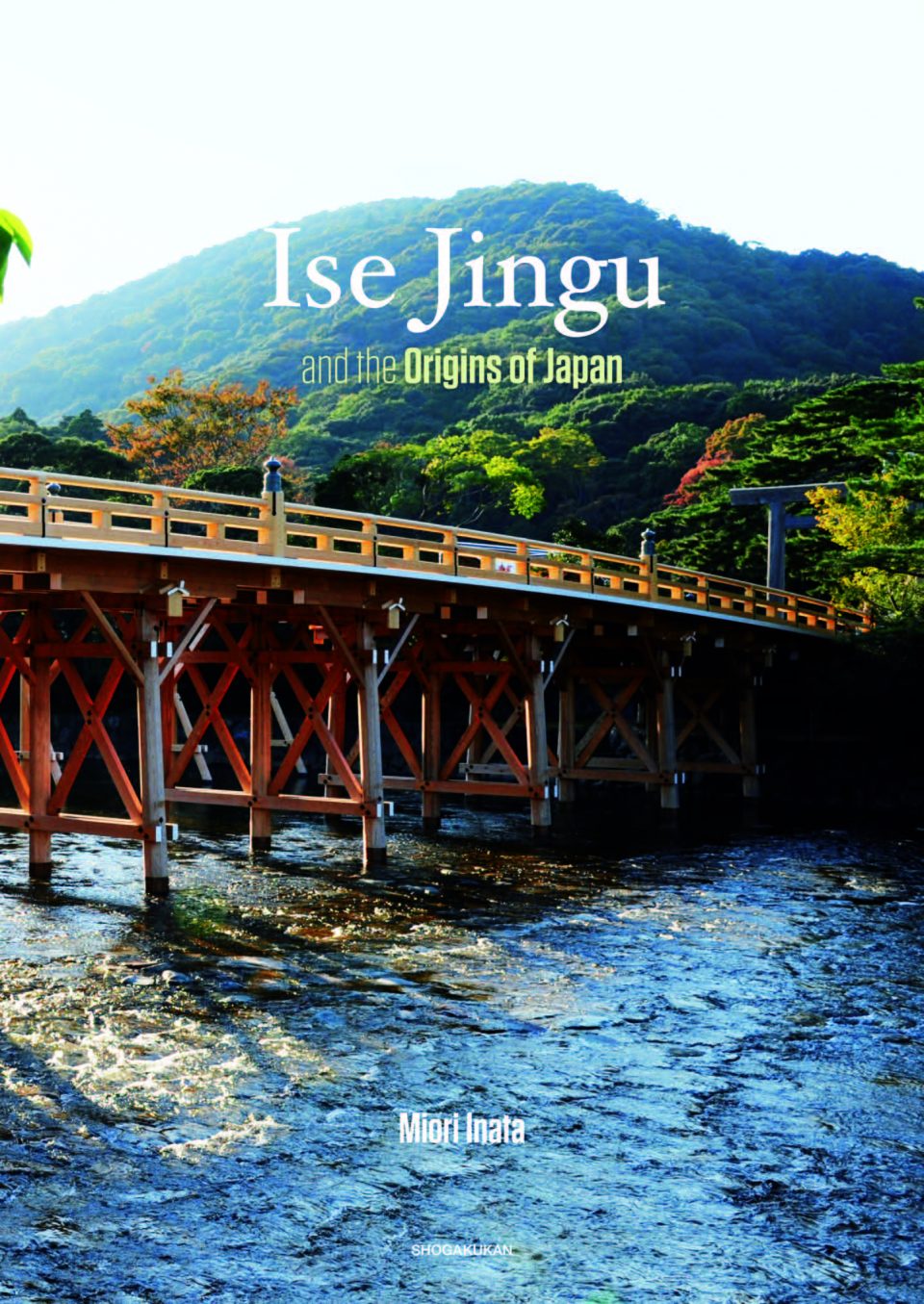 A photo-book introducing Ise Jingu, the pinnacle of Japanese shrines.
It's a book of art! From the Uji bridge which spans the serene Ise River on the cover and the changing seasons in the lush green mountains, to the festival thanking the deity of the rice fields—each photograph is filled with elegance and purity; I sigh with every turn of the page. The author's background as a photographer who's travelled across the world visiting sacred places is also really interesting. I felt like I was on the sacred tour with him. It's such a gorgeous book that I'm thinking of using it as English learning material for my Japanese students. I can easily see the illustrated map of Ise Jingu on the opening page as course map for visitors to the shrine, and there are hundreds of shrines, large and small, dotting the outskirts of the Ise area. I imagine myself walking the rural countryside where the deities have lived since ancient times (haha!)


(Mary Ann Livoti-DeBellis)
Reported by Grant Rika. Translated by Devon Lois Duncan. Edited by Fujita Yu.