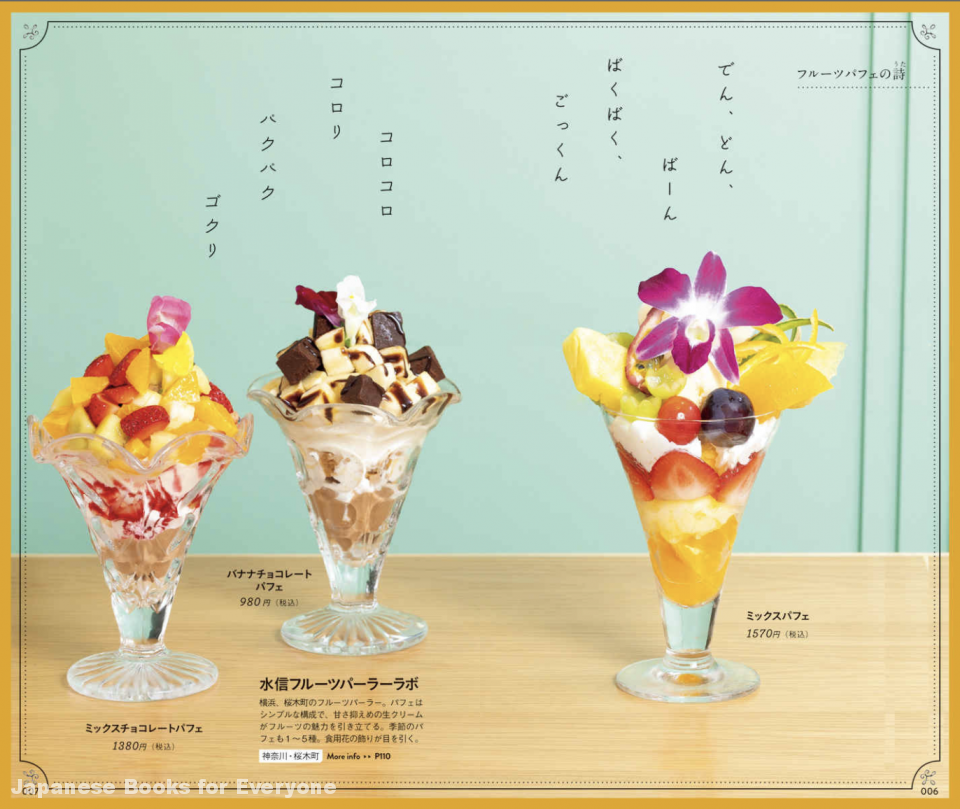 The Taste of Japan
The Parfait Book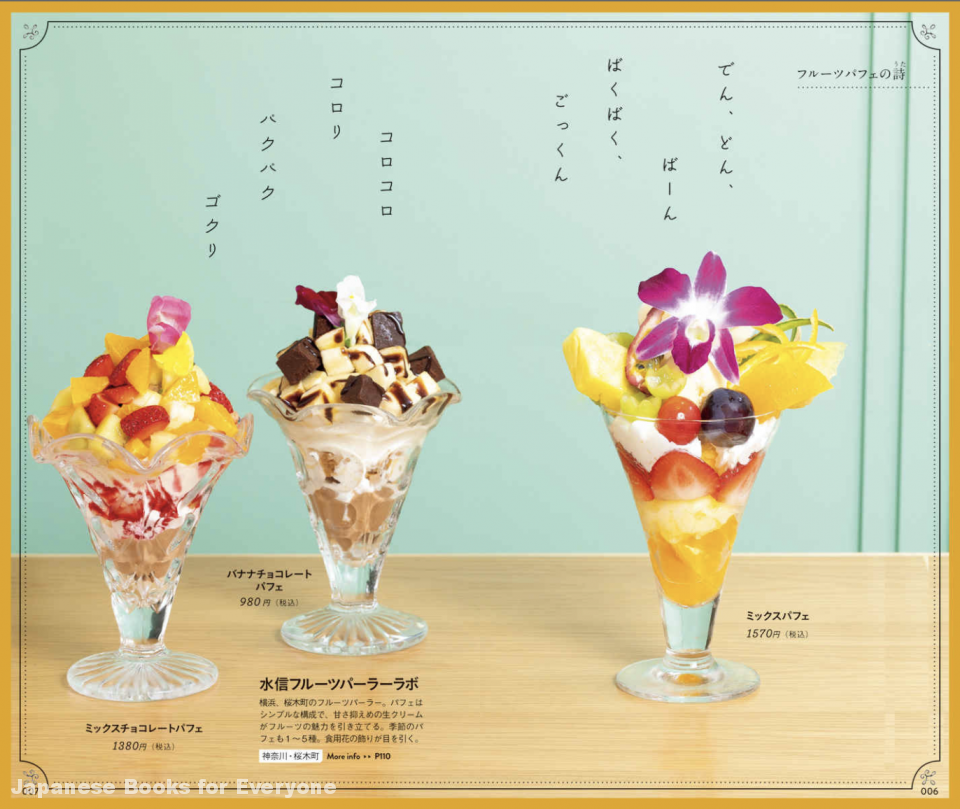 "A parfait is a complex, unstable structure, made only for the eyes of the customer.  It is as if a fleeting work of architecture." This spring, come join the modern world of parfaits with desserts carefully selected, regardless of fame, by Japan's one-and-only parfait critic, Onoya!
"At the top of each page, I've penned notes on each of the fruity desserts,"  Onoya explains. "Following nine essential themes, the initial chapter touches on my thoughts regarding the modern parfait scene and introduces some recommended specialty shops. Naturally, these shops cannot be beholden merely to the nine categories I've picked. Many in fact extend into a variety of complicated categories. But I think you may find this interesting, and I hope that you, as the reader, will be able to fully imagine the themes and embark on your very own parfait tour."
"In the second chapter, I travel to the most representative spots in Japan to introduce my favorite locales and discover an incredible amount of stylistic diversity. Lastly, I've provided columns on some important parfait info. You know, once you're totally addicted to the world of parfaits, you start to notice more and more. I don't want you to limit yourself to just parfaits; I'd be really happy if I could give you a glimmer of something more to think about."
(The Parfait Book, Introduction: Until the Parfait Comes)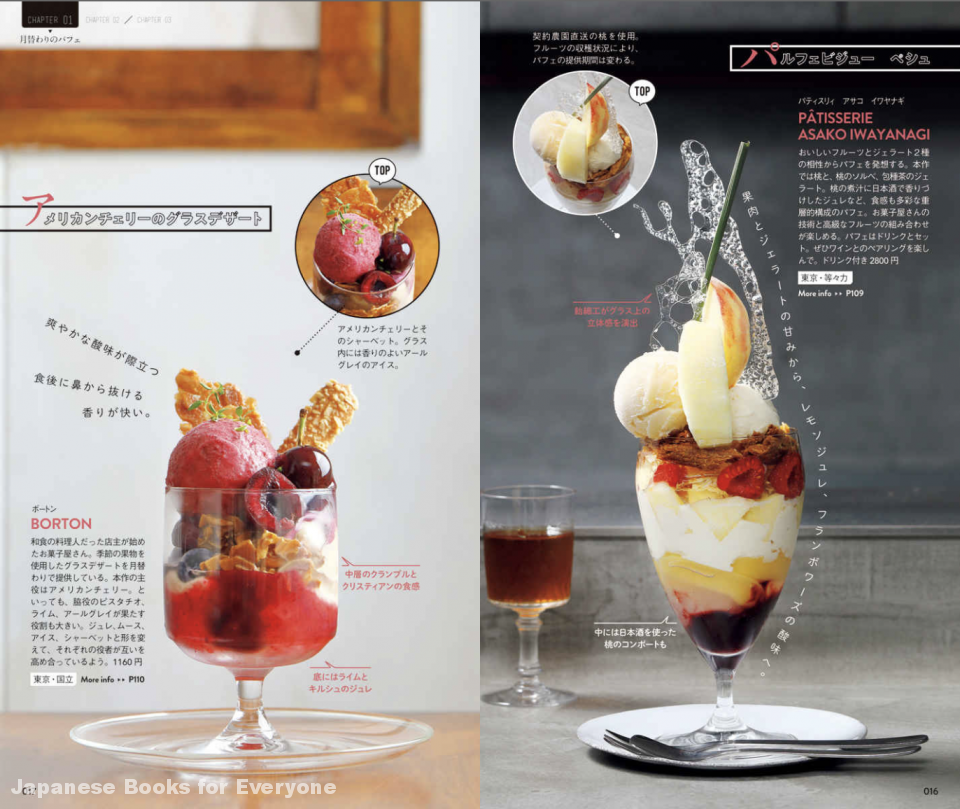 There are so many unique parfaits from around the country, handmade from the imaginative powers of the artisans. In this book, you'll cover:
Parfaits at Japanese gardens
Parfaits that look as if an entirely reconstructed strawberry even though there isn't a strawberry to be seen
Parfaits whose keyword is "health"
Parfaits which thoroughly convey the charm of their ingredients
Parfaits to enjoy at special reserved events
Parfaits that look dull, but are still amazing
Counter-service parfaits, night parfaits, monthly parfaits, delicious-looking & beautiful—so many themes with over 100 shots of tasty desserts! "This month's parfait was delicious... I wonder what next month's will be!" A year spent running around falling in love with parfaits. (Onoyo, The Parfait Book)
How will you be falling in love with parfaits this spring season?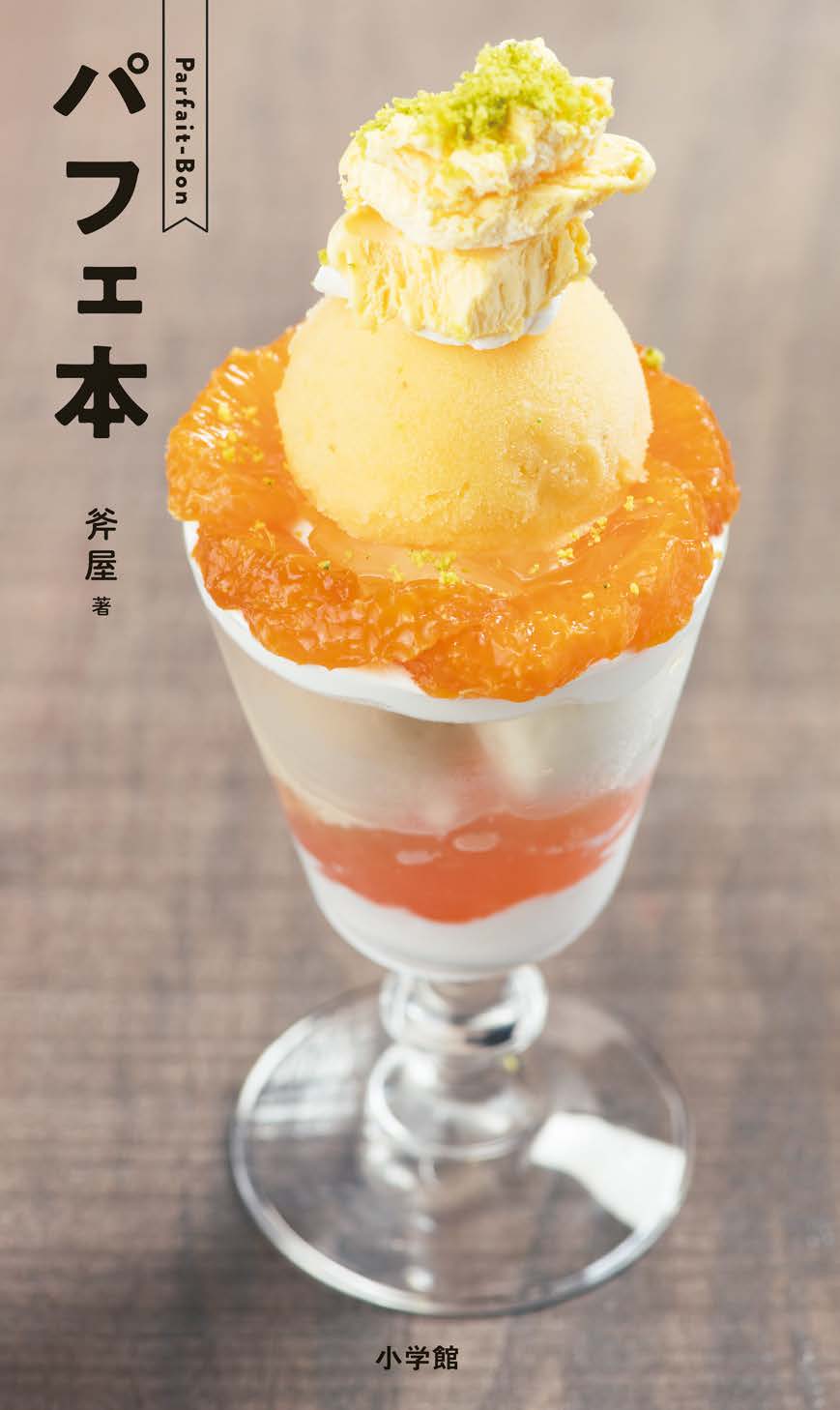 A fresh new guide to the evolution of delicious, fun Japanese parfaits
Parfaits as entertainment—wildly popular and unique parfait reviews have made their way into the media not only for the flavor of the deserts, but the skill and thoughtfulness of their creators. This brand new book introduces over 100 parfaits, from seasonal to nightly specials.
Reported by Shogakukan Inc.