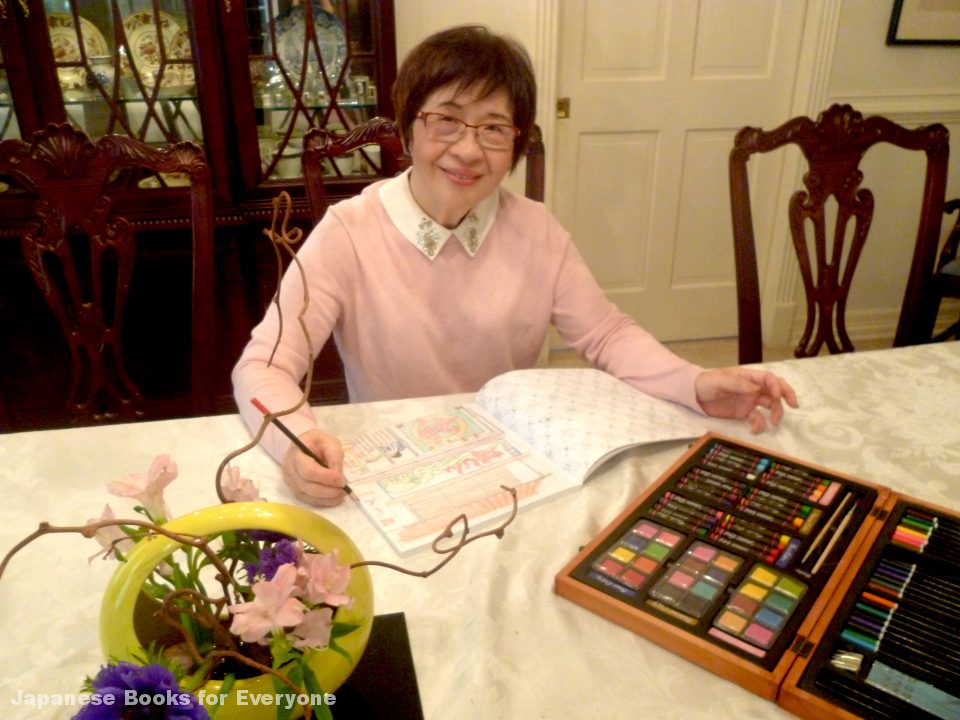 My Japanese Books
The Beauty of Traditional Japanese Aesthetics Pulls on my Heartstrings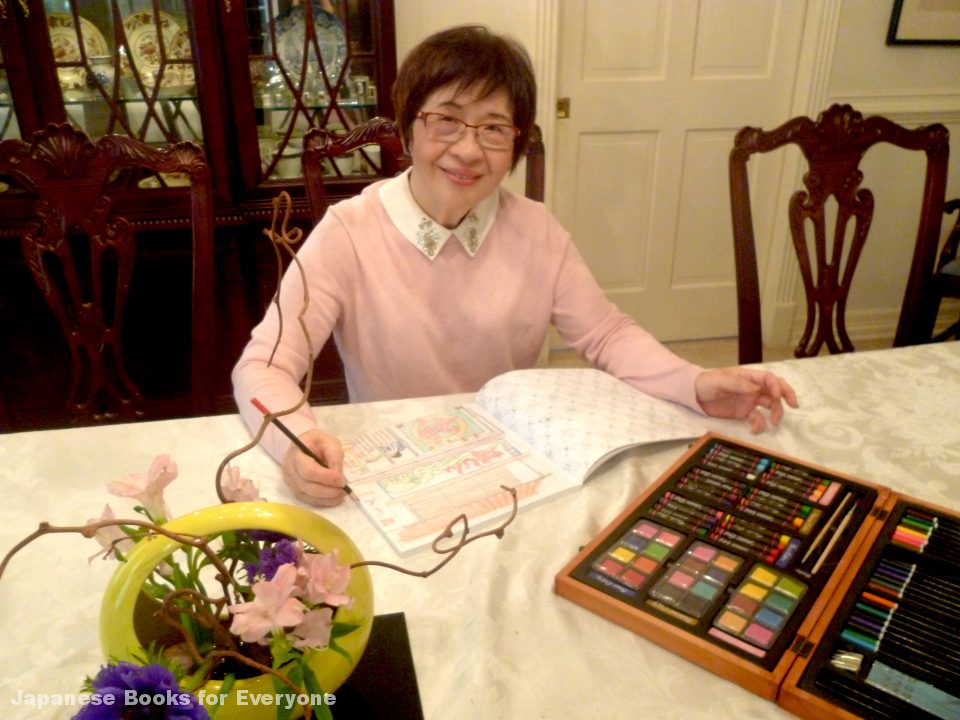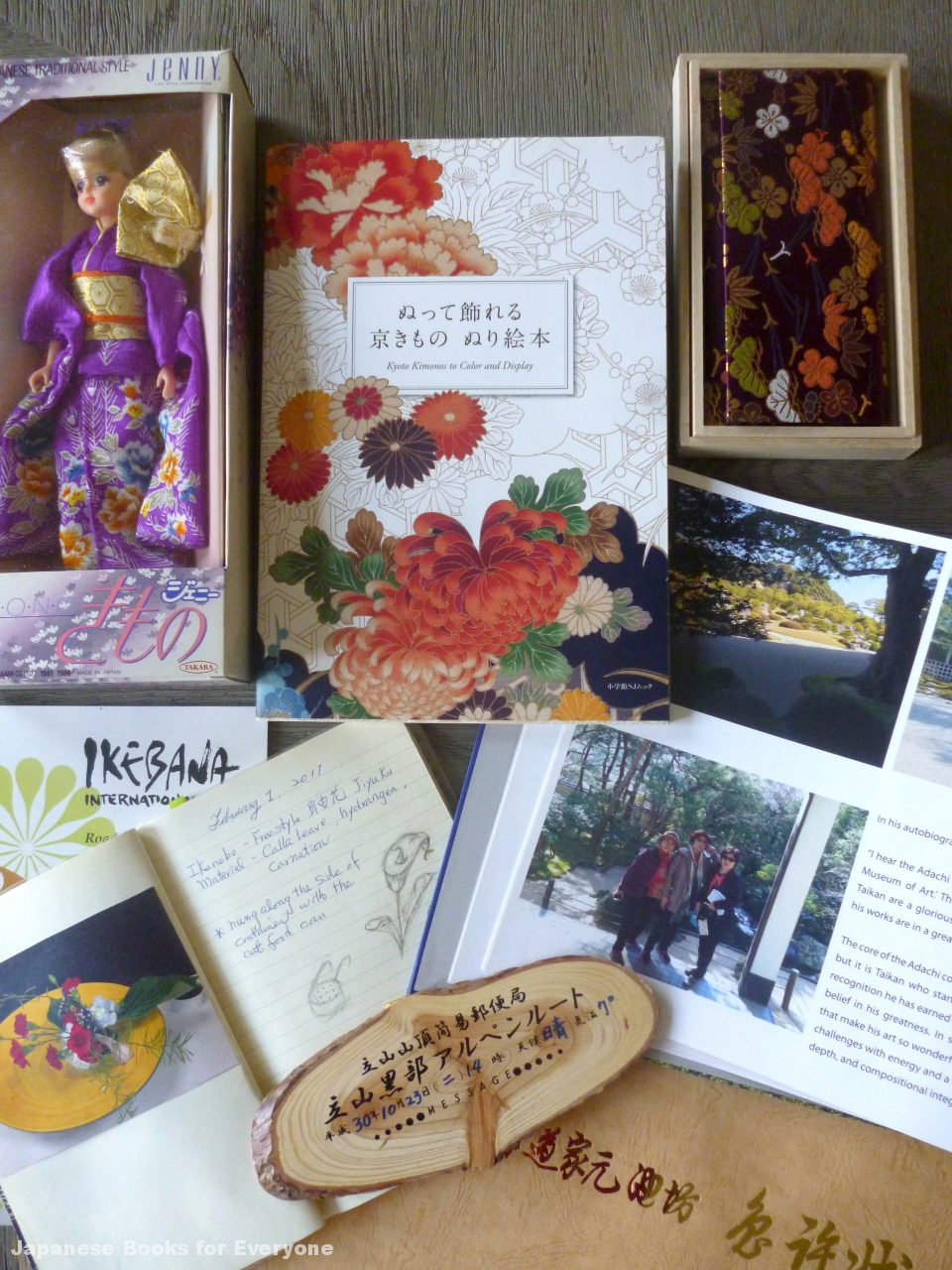 Alice lives with her husband in the quiet residential neighborhood of Memorial, just west of downtown Houston. Upon entering the home, designed by her husband some 30 years ago, one is greeted by an elegant spiral staircase and expansive entrance hall. In every corner of their classic western living room, ikebana arrangements fill the air with spring. These are Alice's creations, made at her weekly lessons with the Ikenbono and Sogetsu schools of Japanese flower arranging. When asked if taking lessons in two styles simultaneously is a rarity, Alice responds with a smile and a Zen saying. "In the scenery of spring, there are no ups and downs, yet the flowering branches are of themselves, some short, some long—as long as you enjoy it, anything goes!"
Alice first came across ikebana after recovering from a long battle with illness, when her son, who is very knowledgeable about Japan, signed her up for social activities at his place of work. The energy of the flowers filled her heart and soul. Looking at her ikebana diary now, one finds a detailed handwritten record of what she has learned each and every week, with a sprinkling of Japanese here and there. "My father was a pharmacist and had a trading business with Japan, so he was very skillful in Japanese. Because of him, I'm also learning a little Japanese myself." Having been raised under Japanophile parents, Alice explains, she has felt a closeness to the country since she was very young. The photo below shows Alice attending an English ikebana class at the Sogetsu headquarters in Tokyo, 2017.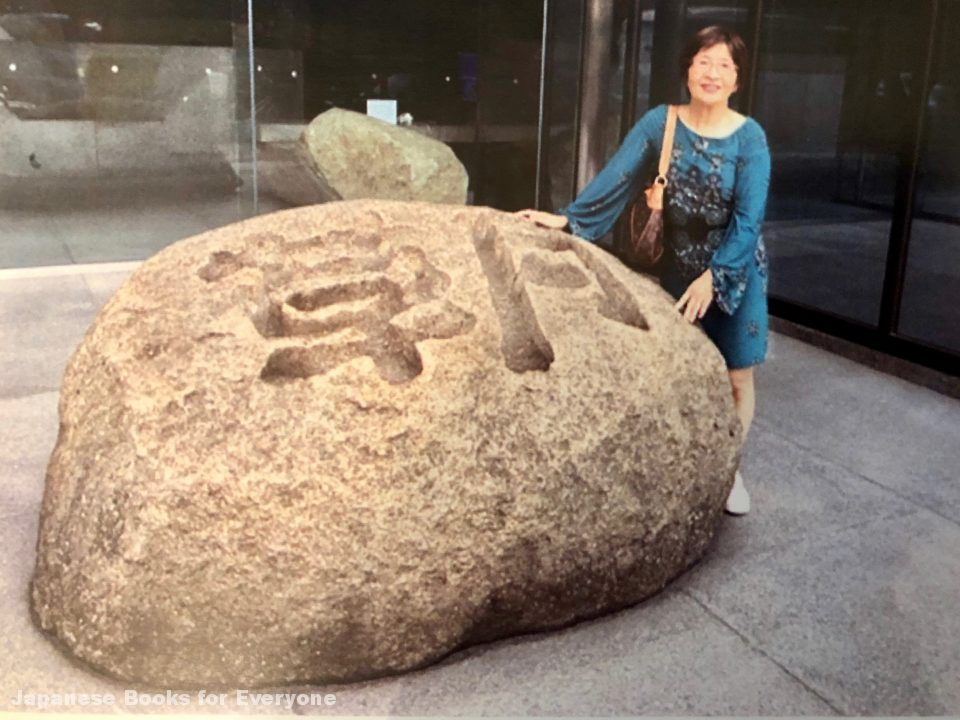 Although Alice is currently immersed in her ikebana practice, she has always been a lover of art. Above all else, she is most proud of her lifelong hobby of sewing, which she learned from her mother. "I love fabric," she admits. "Combining fabrics of various colors and patterns has been a part of some of my most joyful memories." Since her youth, Alice has been particularly drawn to the stunningly decorated fabrics of traditional Japanese kimono. "When I visited the Nishijin textile shops of Kyoto, I was completely enchanted by the elegant beauty of the kimono—oh! That's right!" she says, dashing up to the second floor as if she's suddenly remembered something. She returns holding a "Jenny" doll, who wears a kimono of dyed Kyo-yuzen silk. In 1985, Alice had fallen in love with the doll's patterned kimono at Tokyo's Mitsukoshi department store and purchased it as a Christmas gift for her daughter. "But I only recently learned the difference between the Kyo-yuzenand Nishijin techniques!" she laughs.
As an art lover, Alice has received several adult coloring books from her grandchildren. One day, while reading by a passage in the opening pages of Kyoto Kimono to Color and Display, she was suddenly taken aback. "It said that even though they are both kimono from Kyoto, patterns in the Kyo-yuzen technique are dyed on white fabric, whereas Nishijin patterns are woven from already dyed thread. The production process is entirely different! I was all the more charmed to color in the hand-drawn motifs in the book." Amidst her busy days, moments spent coloring with her grandchildren are frivolous times. "Sketching things like noble court culture, flowers, and the refined aesthetics of traditional Japan to our own taste is really exciting. While the hand is moving, I feel free from idle thoughts and my heart can be at peace."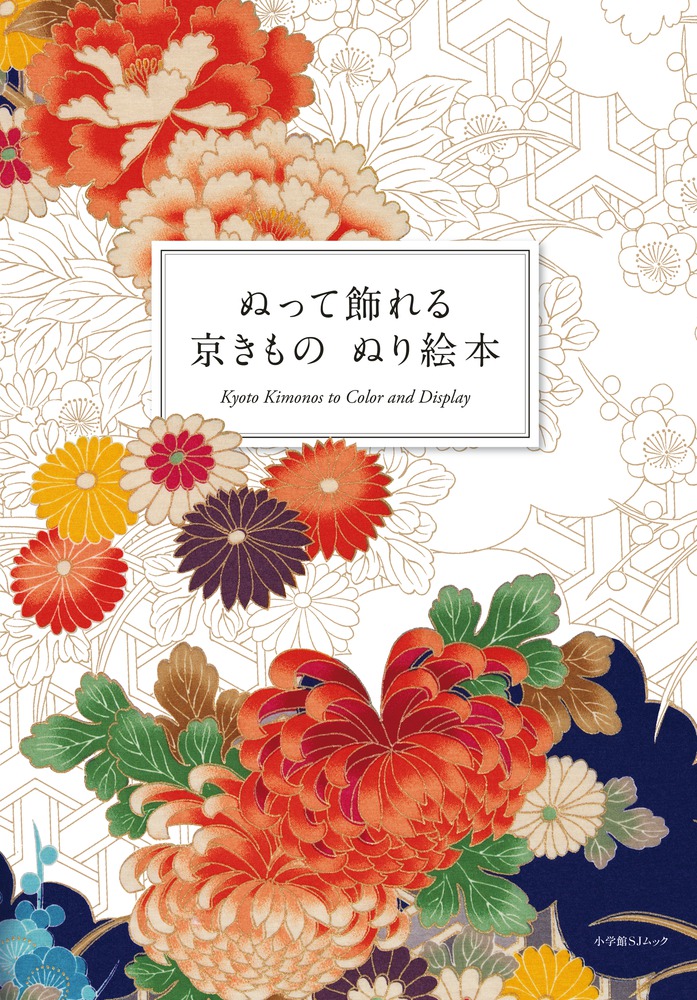 Capturing the flowers, birds, mountains, and streams—a stunning coloring book of Kyoto silks
This has a plethora of designs for Kyo-yuzen silks, which express the aesthetic sensibilities of Japan through motifs of the four seasons. For a student of ikebana like myself, the book really stimulates my senses. Most notable are patterns of the bountiful cherry blossoms in full bloom and the wild birds that signal the start of spring. Just by coloring the spring scenery, my heart becomes bright and cheerful. A pattern featuring exquisite festival floats brings makes me nostalgic for the time I visited the Nagoya City Art Museum. All the designs breathe of traditional Japanese culture—just by looking at them, I'm entranced. I really enjoy going through this book while being reminded of all my adventures in Japan.



(Alice Su)
Reported by Rika Grant. Translated by Devon Menuez.