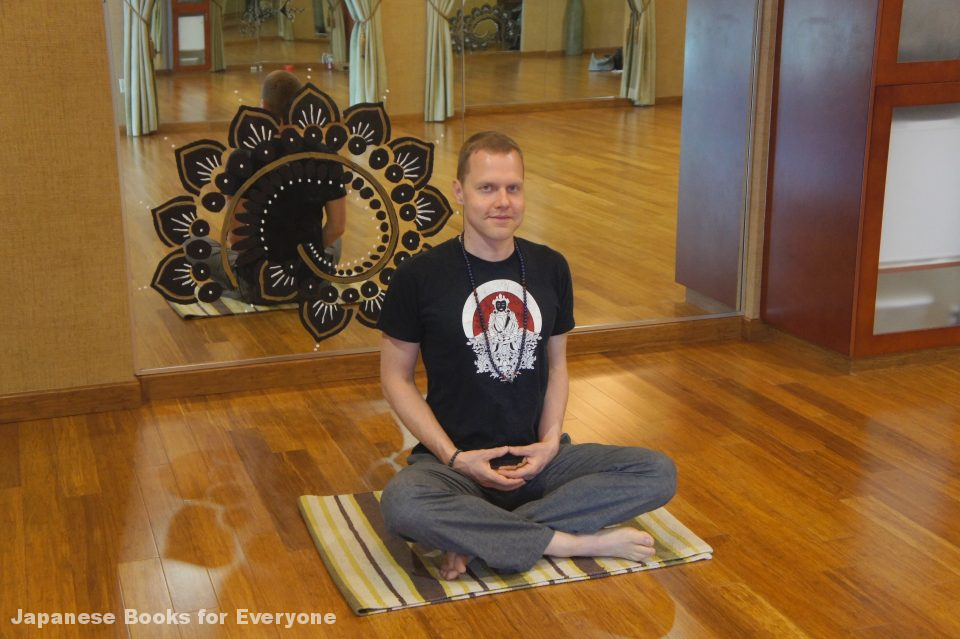 My Japanese Books
Entranced by the World of Zen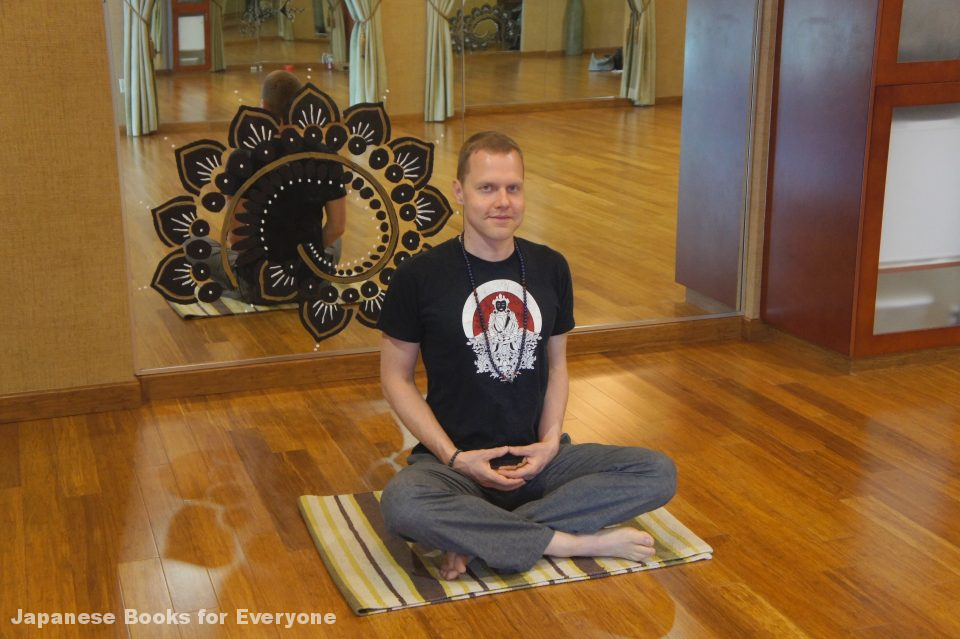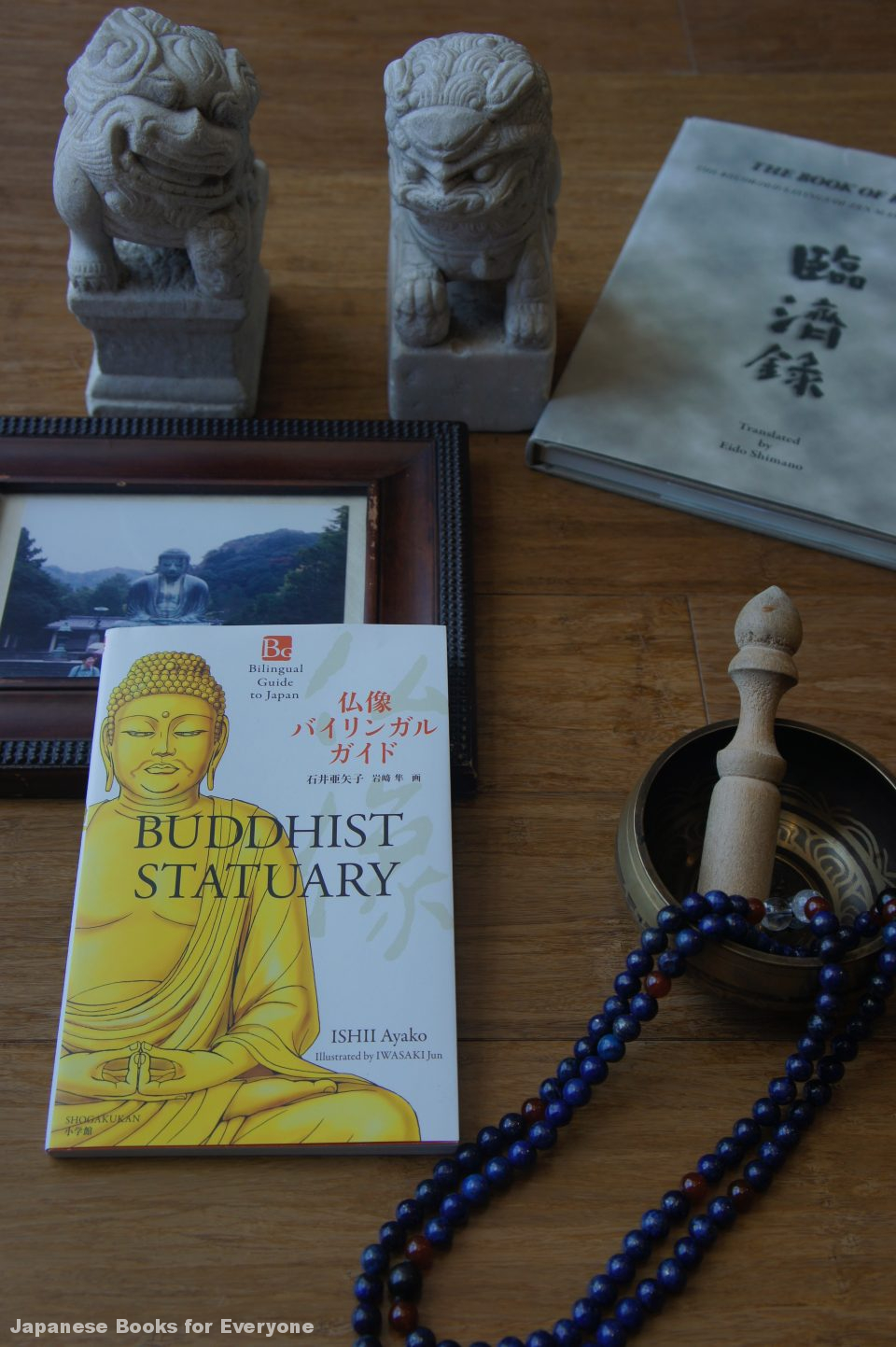 Michael first came across Zen for a very unique reason. "When I was 11 years old, I was diagnosed with Attention-deficit Disorder (ADD)," he explains. "I was constantly attacked by irritation and depression, and the lethargic side-effects of my medications were terrible. I started participating in Houston's Zen community hoping I could somehow overcome ADD through my own efforts." At 16, Michael experienced Zazen meditation for the first time. "Zazen allowed me to calm down and observe the functioning of my mind," he admits.
Later in college, Michael started learning Iai-jutsu, the Japanese art of sword drawing (pictured below). "What first attracted me to Zen and Japanese martial arts," he explains, "was the seriousness and practicality of training one's body and mind. The message of American Christianity—believe and you will be saved—seems irrational and implausible to me. Self-improvement through effort and training, however, makes total sense; the Japanese systems seem authentic and well-considered, and the benefits of those practices include a stronger mind, body, and willpower." Through ten years of meditation, diet, and exercise, Michael was finally able to overcome his ADD.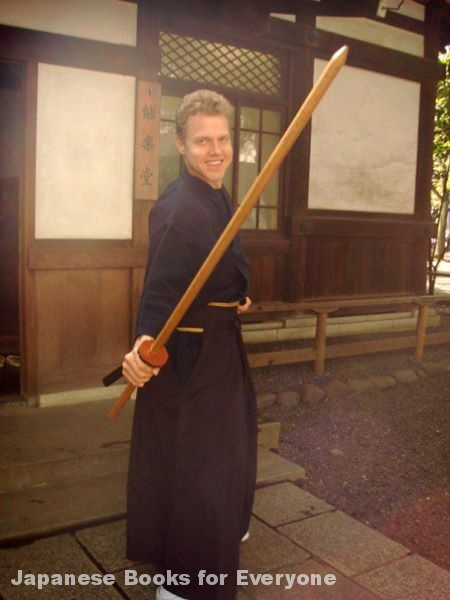 At 27, Michael came to Japan hoping to become a true martial artist in the birthplace of Iai-jutsu. He then spent four years living in near the Ryūsenji temple in Meguro, Tokyo, where he often walked and gazed at a statue of Buddha. "When I think back on the my first time living in Japan as a 13 year old, I can remember exploring temples too," Michael recalls. "I felt at peace in the quiet and dignified atmosphere. The very first statue of Buddha I saw was the Great Buddha at Kōtokuin in Kamakura. While I was there, I bought a little statue of a shinto guardian lion, and it's still a personal treasure of mine."
The appeal of Buddhist statuary is, to Michael, that they take on a human posture. "From their pose, one can grasp both a sense of intense anger and everlasting stillness," he explains. Yet, many of the statues Michael visited while in Japan did not offer English commentary. "When I came back to Texas, I found out about this bilingual guidebook, Buddhist Statuary (Bilingual Guide to Japan). Finally, I was able to understand the origins and roles of each particular statue that had seemed vague to me before. I found myself overjoyed that some of the statues I'd seen were still around, and, at the same time, I came to understand the depth of thought that was behind each Buddha and my heart shook all over again. I plan on visiting the Daiitoku Myōō when I next travel to Japan. It's quite a rare and valuable statue which features the Buddha with 6 faces, arms, and legs riding atop a water buffalo!"
To Michael, Zen is simultaneously a discipline which unifies the mind and an attitude toward life. He particularly admires Takuan Sōhō Zenshi (1573-1645), Buddhist monk of the Rinzai-shu school, and has fond memories of taking part in seated Zen meditation at his gravesite in Tokyo's Tōkai-ji​ temple.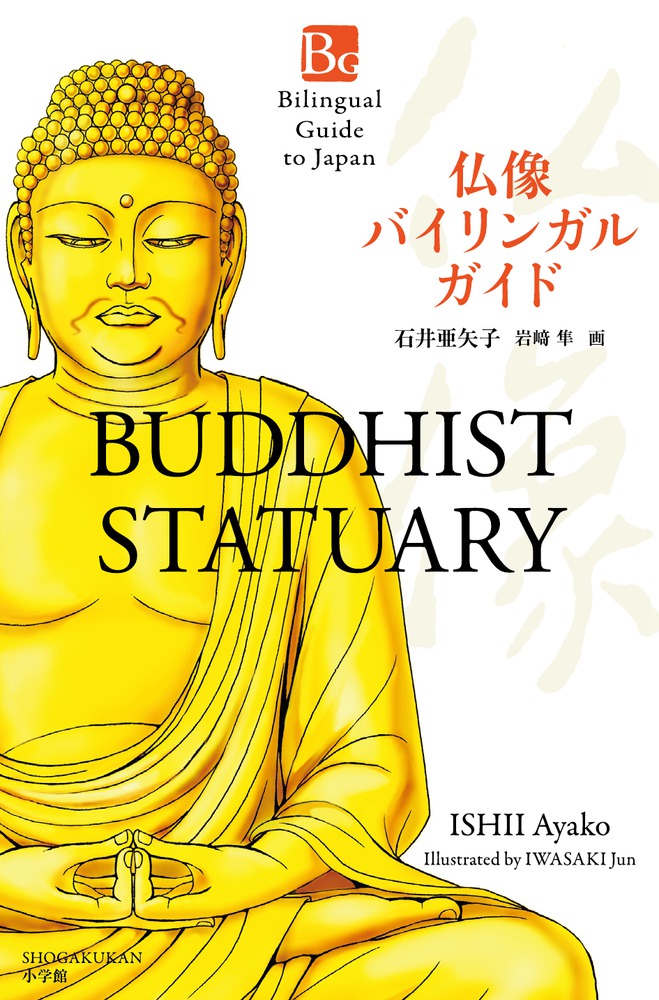 An essential handbook for your travels in Japan
I recommend this book for anyone who plans to visit historical temples so that they may more fully appreciate the rich meaning encoded in its decor.
 Those with a deeper interest in Buddhism will find the guide very helpful in better understanding the faith. Author Ishii Ayako explains the identities, origins, and relationships of the deities in clear, concise language and Iwasaki Jun's illustrations are lovely and detailed. I enjoyed studying the images and remembering the statues that I encountered in my travels. The book itself is a handy size, easily able to fit in a travel bag. I wish I had owned this book during my time in Japan!



(Michael Perkola)



Reported by Rika Grant. Translated by Devon Lois Duncan. Edited by Yu Fujita.