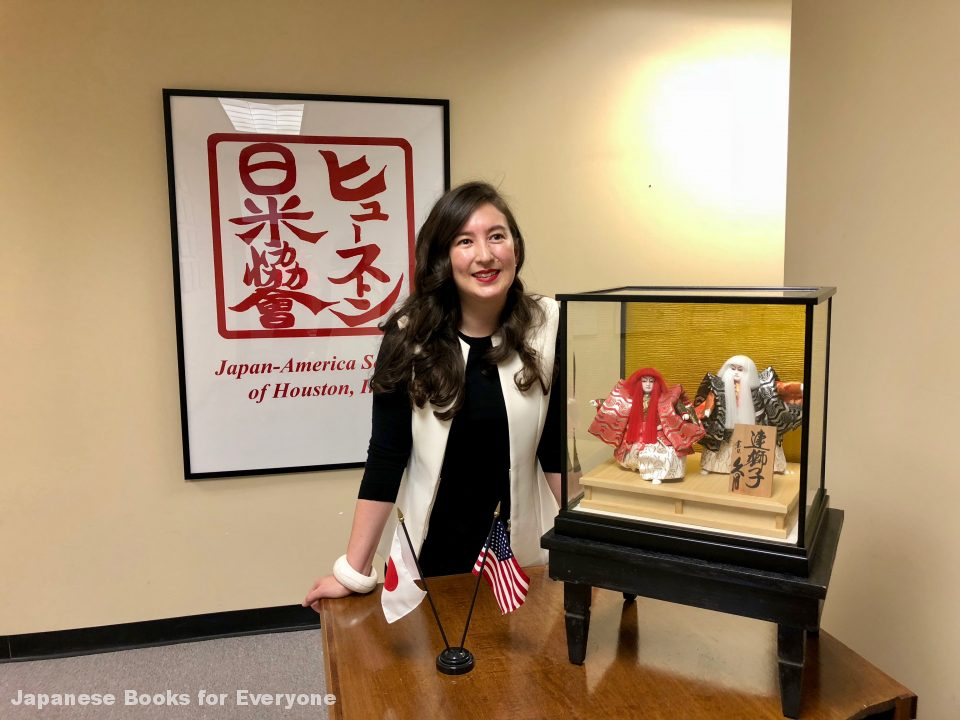 My Japanese Books
Furoshiki: Ties Between Texas and Japan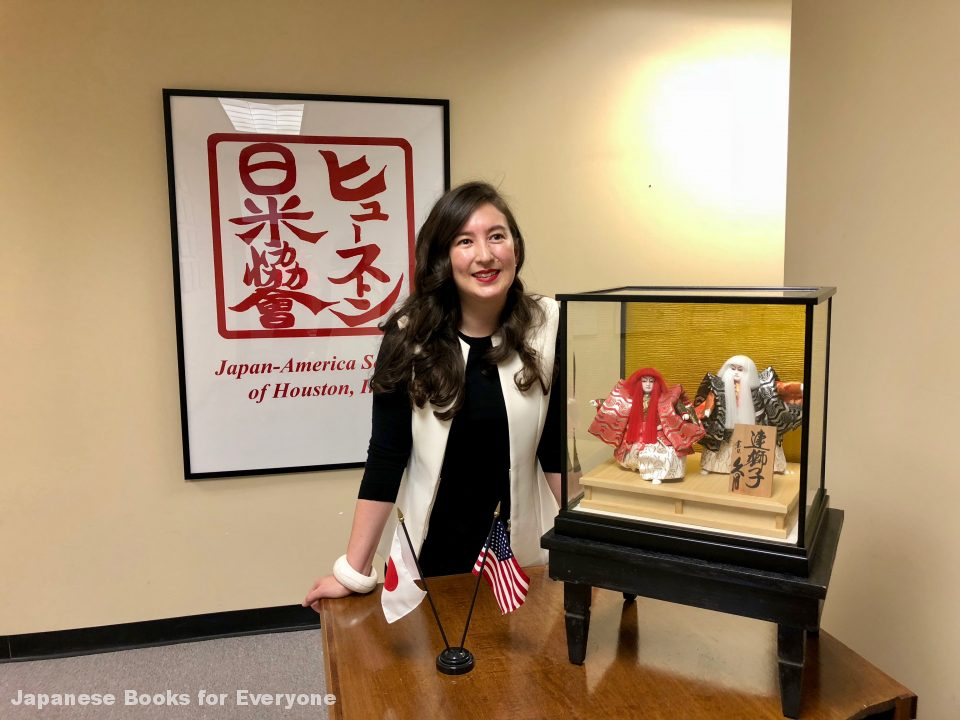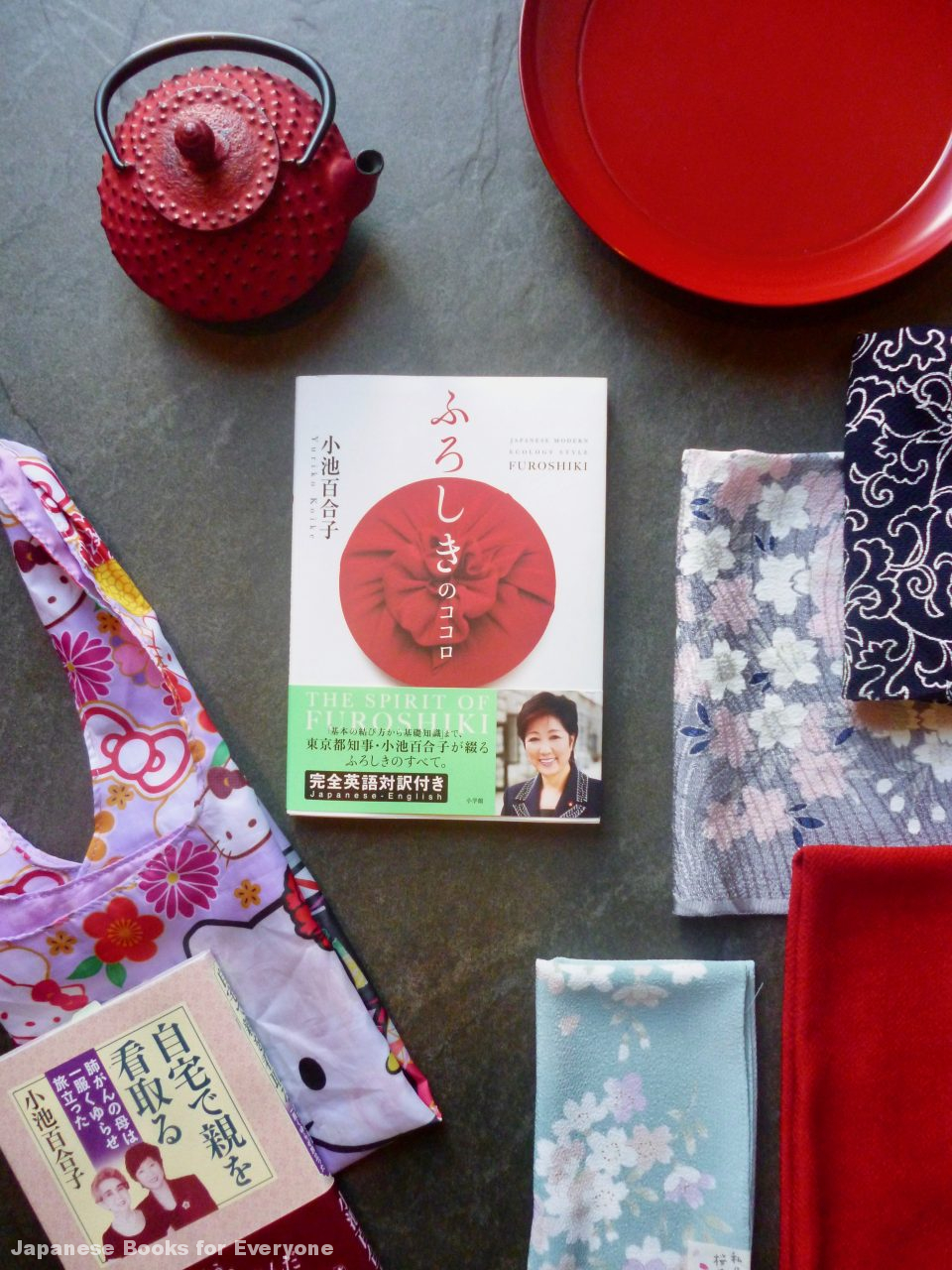 Patsy actively organizes cultural events at the Japan-America Society of Houston in order to strengthen the ties between the two countries. As the association's only employee, she plays all of the roles of the business herself—from receptionist and accountant, to marketing and charity event coordinator, and even program director. Thanks to this work, Patsy was once given an invitation to have lunch with Governor of Tokyo and author of The Spirit of Furoshiki (traditional Japanese wrapping cloth), Yuriko Koike; it was a seat at the U.S.-Japan Council Regional Women in Leadership Networking Luncheon held in Houston in 2016. "The former Minister of the Environment was there as well," Patsy explains, "Governor Koike spoke passionately on improving awareness of global warming and the need for environmental conservation. She gave everyone involved a furoshiki and eco-bag (pictured above in Hello Kitty design). When I was living in Japan, I often received furoshiki as gifts as well. It reminded me of getting an eco-bag and finding a furoshiki hiding inside of it. With that I suddenly felt like trying to use my collection of furoshiki, which had become nothing but clutter in my dresser since coming back to America."
Patsy then procured a copy of Koike's book. The book begins with basic methods for wrapping and tying furoshiki, and introduces easy to understand techniques for more elegant wrapping styles. It also delves into how to deal with three-dimensional objects and suggests ways in which it can be used as a bag. "It's so surprising to see just how many beautiful wrapping techniques and usages can come out of a single piece of cloth! The culture of wrapping has a very distinct aesthetic in Japan."
2018 is full of events in commemoration of the Japan-America Society's 50th anniversary. "When I returned to Texas, I didn't imagine I'd be doing work in which I'd become a bridge between our two cultures again. During the three years I was in Iwate for the JET program and the nearly ten years in Tokyo, the people of Japan taught me that so many things in life can be solved by valuing our relationships with others. Being able to predict the needs of my clients as well as the ability to serve them with utmost respect are skills I cultivated while residing in Japan. I am so incredibly grateful to have been brought to this work."
Tokyo Governor Yuriko Koike introduces the many uses of the furoshiki, Japan's traditional wrapping cloth
This book teaches you beautiful wrapping and ecology—it's Tokyo Governor Yuriko Koike's amazing invitation for the modern individual. You will understand the principles underlying the Japanese philosophy of showing respect towards your partner, and that this sense of reverence is embodied in the act of wrapping something in a furoshiki and giving it as a gift. The composition of the book is quite clever. It starts off with Koike's history with furoshiki and, from her own ecological viewpoints, concisely summarizes the charm, usage, origins, and even tying methods of furoshiki using pictures and illustrations. After you read this, you'll want to use furoshiki just like me!



(Patsy Brown)



Reported by Rika Grant. Translated by Devon Lois Duncan. Edited by Yu Fujita.