Everything Kōfuku-ji: History, Teachings, Art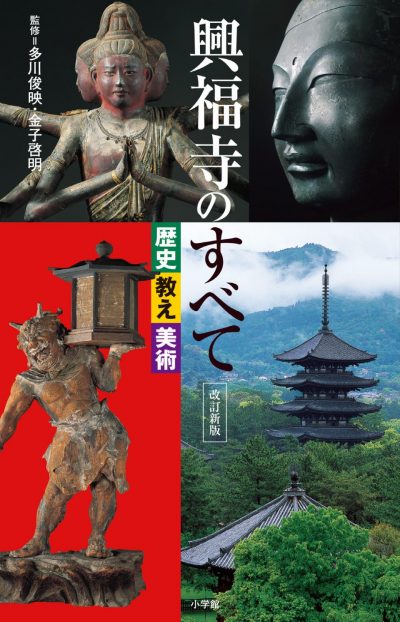 Product details
Language: Japanese
ISBN-10: 4096822779
ISBN-13: 9784096822777
Pages: 160
Printing: Color
Dimensions:
Weight:
Issue Data: 2018/10/1
Publisher:
Kōfuku-ji, the temple resurrected from the ancient Chū-Kondō monastery
The Tenpyō era (729-749) Buddhist monastery Chū-Kondō in Nara has been rebuilt to stand at original size for the first time in 300 years. This handy book will teach you everything you need to know about the history and teachings of the temple in clear and simple terms. Complete with over 150 photographs and descriptions of Japan's most precious Buddhist art and national treasures, including the Asura and statue of Buddha by the sculptor Unkei (1148-1224).
Product details
Language: Japanese
ISBN-10: 4096822779
ISBN-13: 9784096822777
Pages: 160
Printing: Color
Dimensions:
Weight:
Issue Data: 2018/10/1
Publisher: