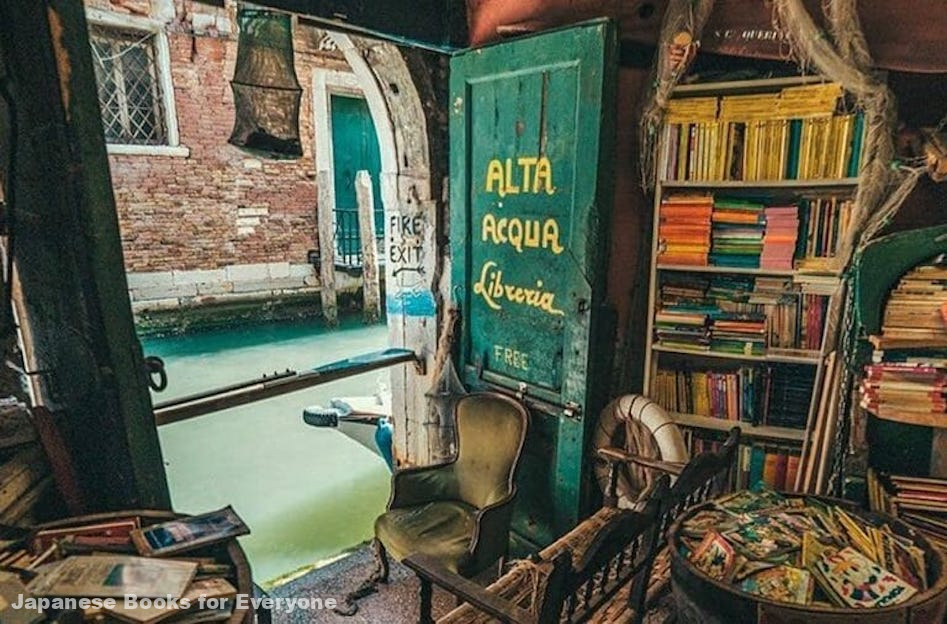 Tales of Visiting Bookshops
Libreria Acqua Alta, the "waterproof" bookstore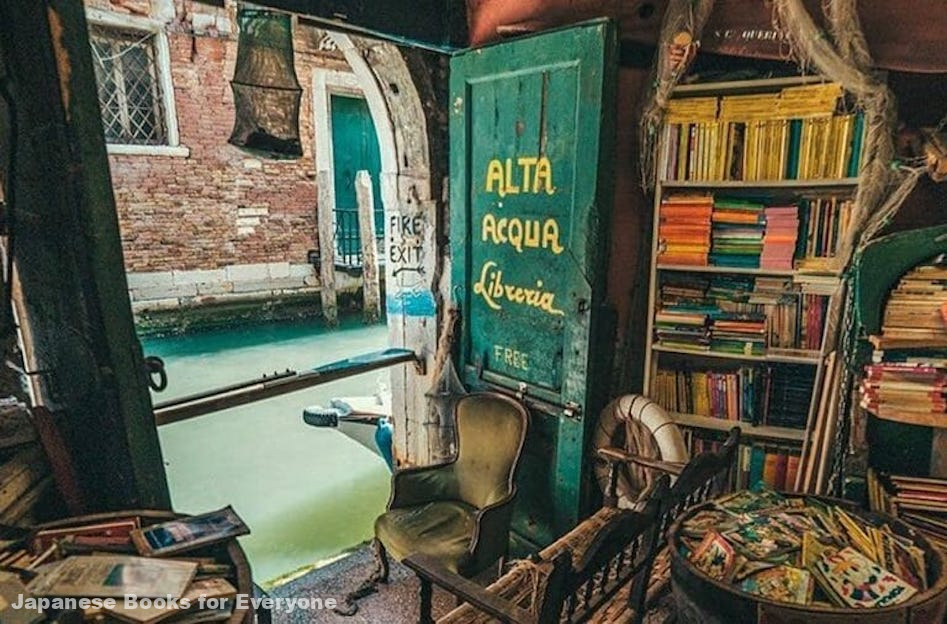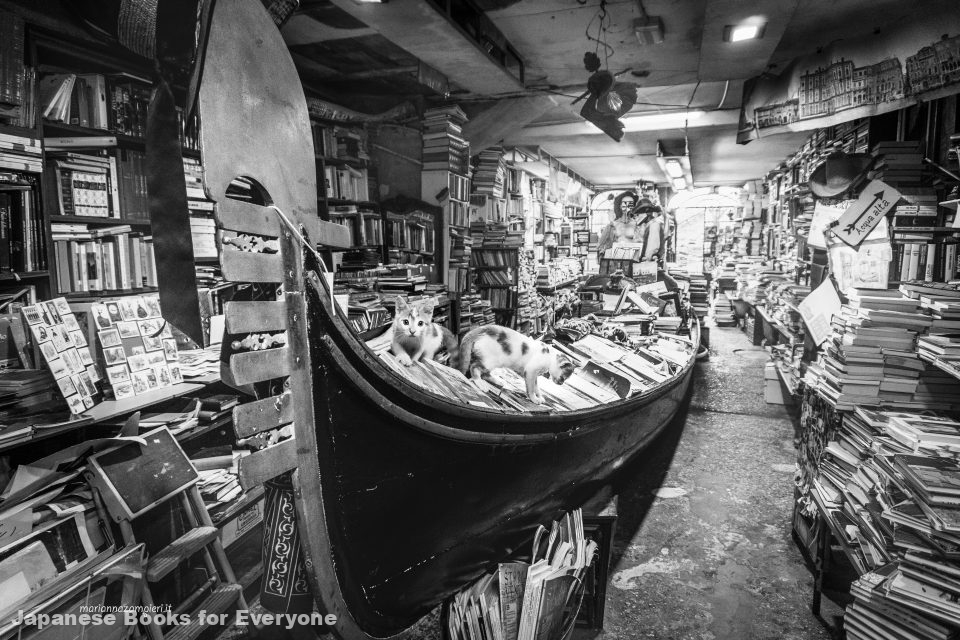 A few steps from St Mark's Square and the Rialto Bridge, tucked away in a maze of narrow alleyways, bridges and canals, thrives one of Venice's hidden wonders, Libreria Acqua Alta.
Defined by BBC as the world's "only underwater bookstore", Libreria Acqua Alta is named after the acqua alta, or high water, phenomenon periodically occurring in the Venetian lagoon. During the winter months, exceptionally high tides in the northern Adriatic Sea cause water to pour from the canals and flood streets and buildings. In November 2019 Venice, a Unesco World Heritage Site, experienced the worst flooding in half a century. Water level reached 1.87 meters and more than 80% of the city was submerged, causing a state of emergency to be declared.
In a world grappling with the extreme weather conditions associated with climate change, Libreria Acqua Alta stands as a testament to Venice's determination to protect its history and artistic heritage from devastation.
| | |
| --- | --- |
| | |
The water-themed bookshop was founded in 2004 by Luigi Frizzo, a polyglot traveler turned bookseller, in what used to be a ground-floor warehouse. The need to cope with constant flooding and make the store's book collection "waterproof" inspired an ingenious storage solution. Books are piled on whatever can float: bathtubs, boats, kayaks and even a full-size gondola. When the high tide comes in and the store floods with water, the books stay dry. Old encyclopedias and books worn off by water and salt, instead of being thrown out, are turned into objects of furniture themselves, lining the outer courtyard's walls from floor to ceiling or forming steps of a staircase with panoramic views over the canals. The shop also features a famous fire exit which leads visitors directly into the canal.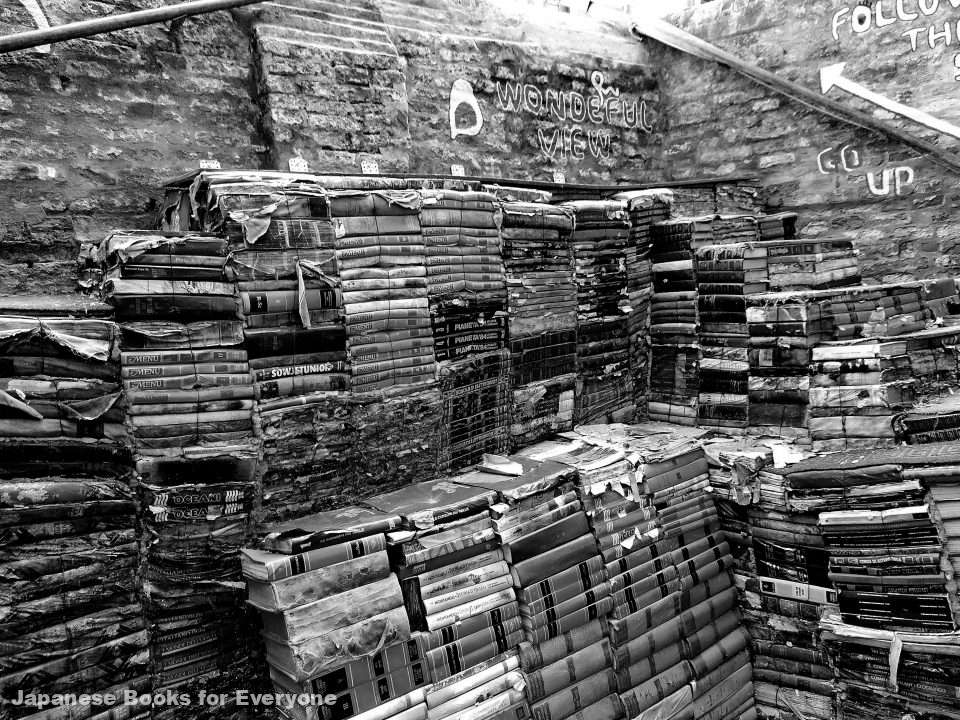 Snapping an insta-worthy shot is not the only reason to visit the bookshop. Libreria Acqua Alta is home to a collection of over 100,000 volumes in all languages. The rooms overflow with old and new treasures, atlases, dictionaries, books about history, art, cinema and food, as well as rare books about Venice, postcards, prints, souvenirs and a whole section devoted to comics.
A paradise for book lovers seeking respite from the overcrowded sightseeing spots, the picturesque stacks are known to provide neighborhood cats with the perfect hideaway to escape the rising water and nap amid its printed paper.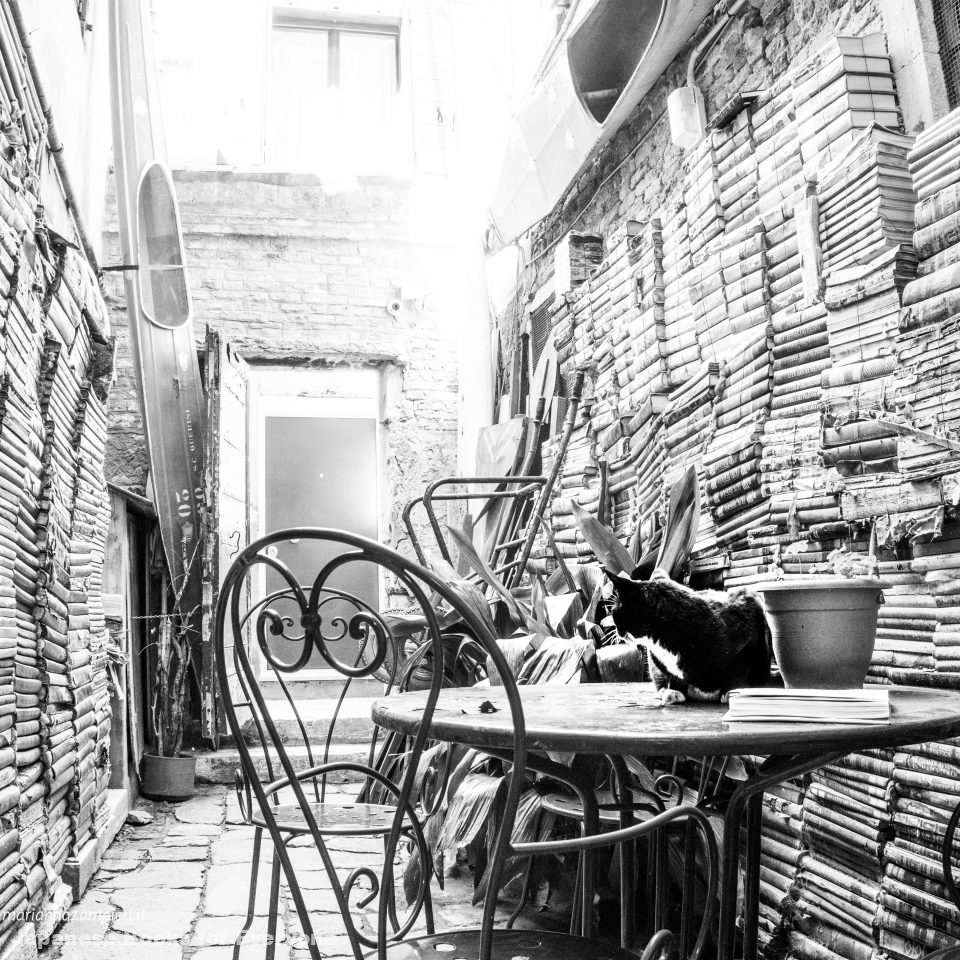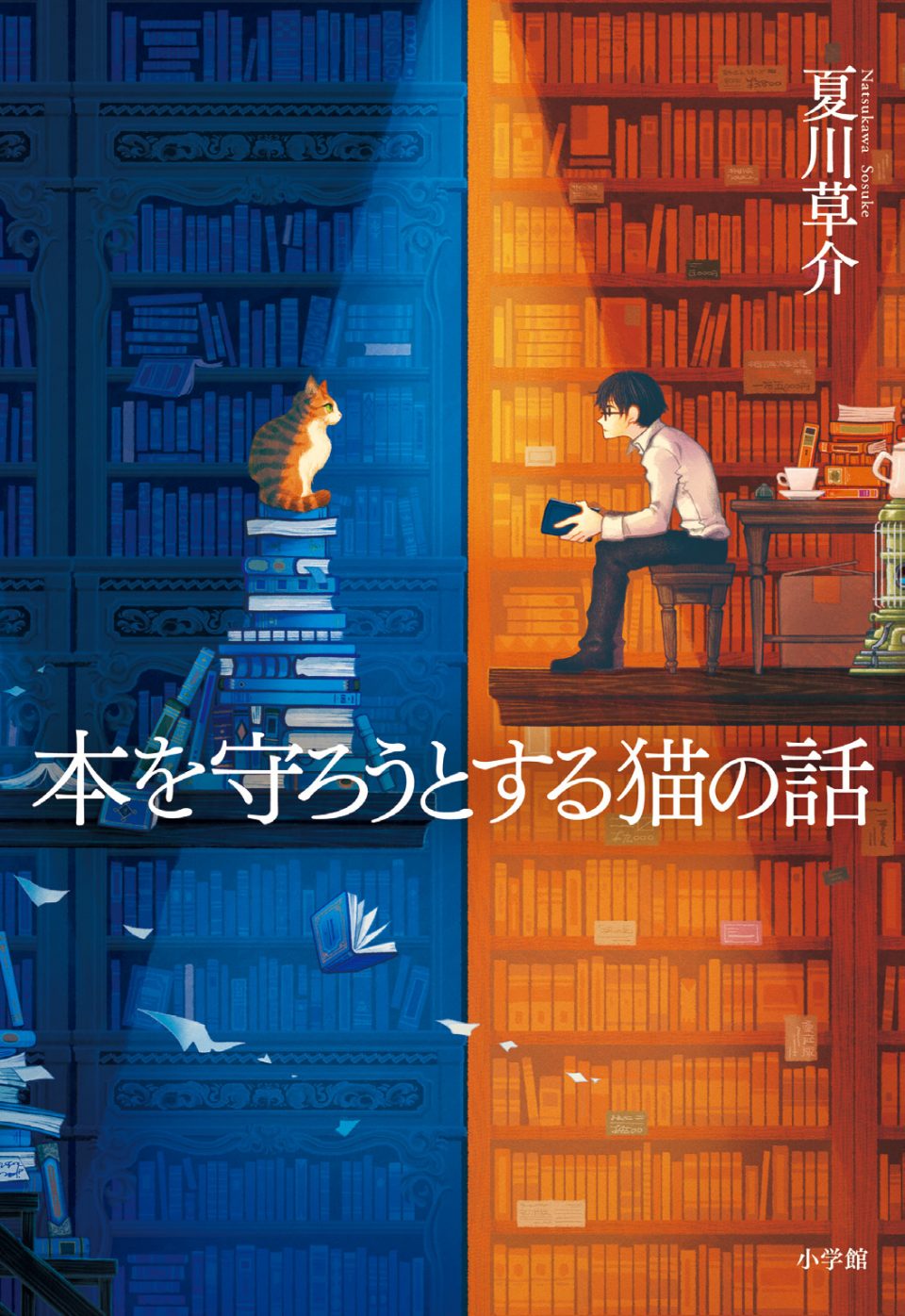 A new full-length novel from the author of Kamisama no Karute
High school student, Rintaro Natsuki, lives with his grandfather who runs a bookstore. His life drastically changes when his grandfather suddenly passes away. As Rintaro is arranging books in the bookstore that is soon to be taken over by his aunt, a tabby cat that speaks human language appears.
Photos courtesy of Libreria Acqua Alta