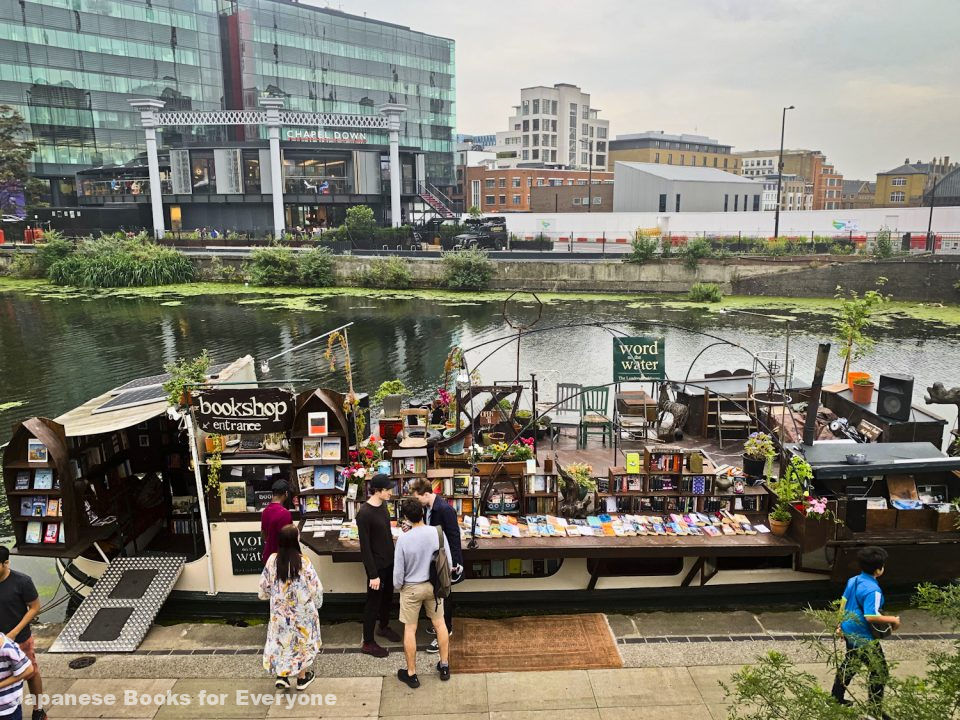 Tales of Visiting Bookshops
Word On The Water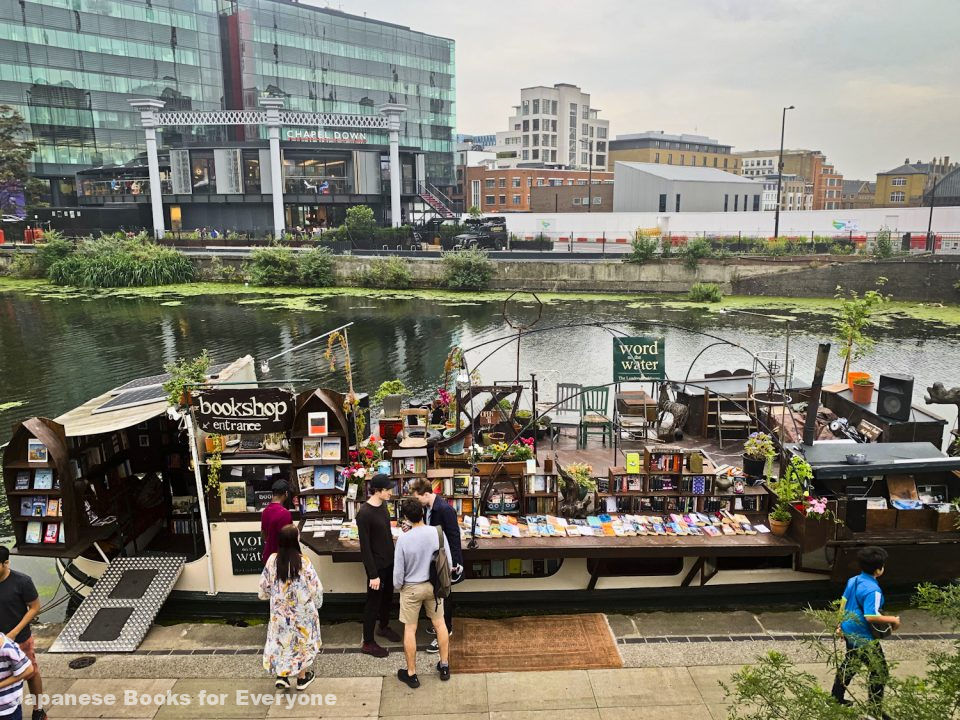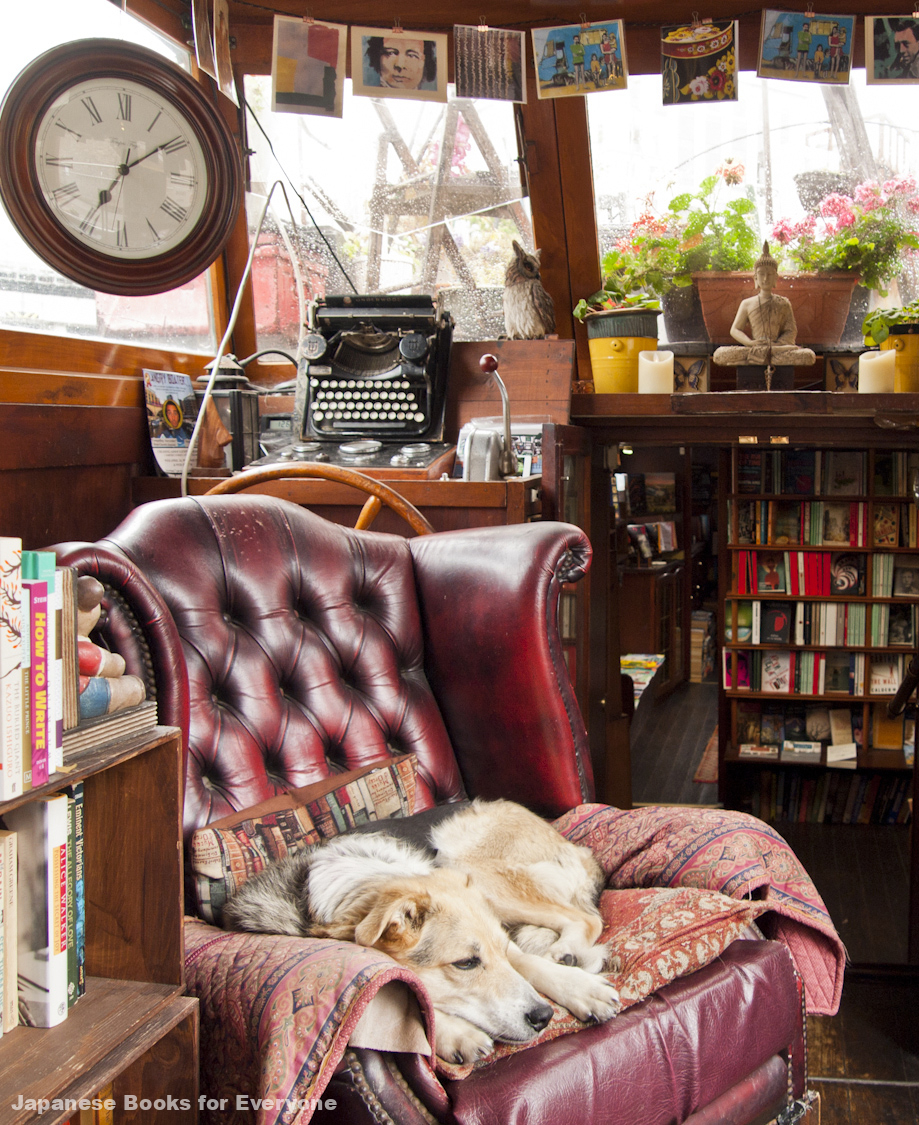 Word on the Water is a bookshop floating in the Regent's Canal, a river much like a vein coursing through the city of London. Due to large-scale redevelopment, the area is now home to the trendy district of King's Cross, and is full of cultural centers, art schools, and shopping malls. On a sunny day, the 1920's canal boat, packed to the ceiling with bookshelves, entices passersby with a collection of over 3,000 works of modern literature, poetry, classics, art books, history, psychology, and stories set on the London stage.
Word on the Water was created around 2010 with the meeting of two serious reading junkies—John Privett, a Yorkshire man who'd been running a secondhand bookshop in London, and Paddy Screech, an Oxford graduate-turned-social-worker in the field of drug addiction care. The concept for their waterway bookshop was born of a book they both loved: Children of Ol' Man River, Billy Bryant's story of time spent living on a boat with family after emigrating from England to the United States. 
[caption id="attachment_2981" align="aligncenter" width="960"]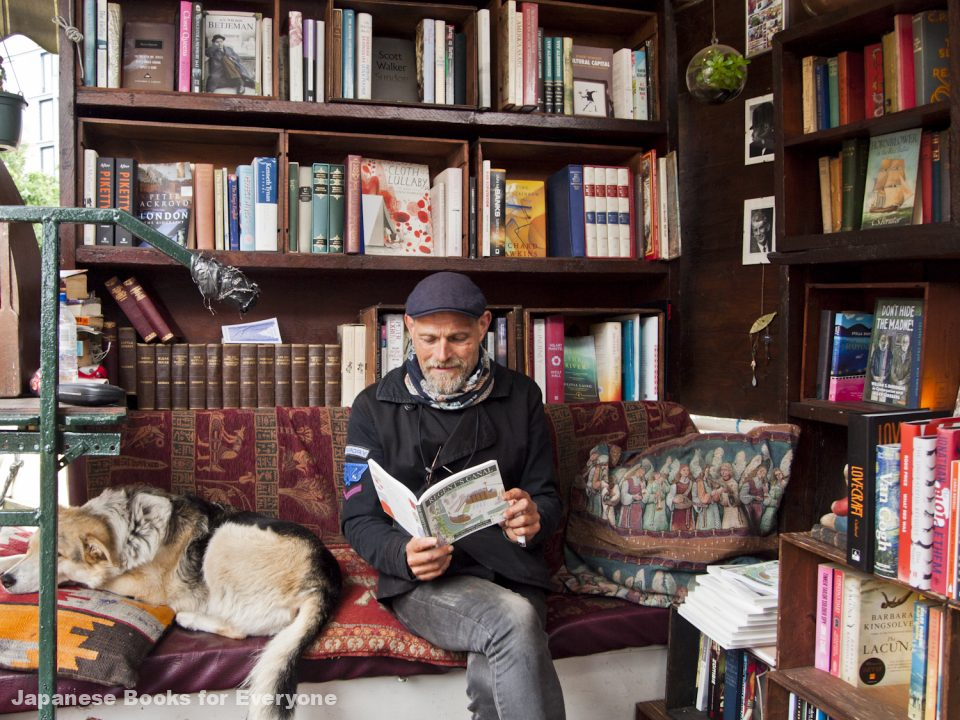 Privett and his dog Star enjoying a book on their barge.
[/caption]
Setting sail, however, was not entirely smooth. Because England's mooring law prohibits boats from anchoring in the same location for more than two weeks, the boat had to move often. Business was rough. "We thought it'd be fun for customers to find our wandering, floating book store via social media, but there were a lot of angry people coming out too," Privett admits. Winter business worsened and the boat suffered from hardship—evacuation warnings from the canal association, illegal occupation, and even sinking. Yet despite the odds, the floating bookshop slowly gained in popularity. After gathering incredible support from authors and editors in London on a petition seeking the right to anchor permanently, Word on the Water was given permission to settle in their current location.
"The charm of this bookshop is that it's a thing of the past," Privett explains. "You can buy books online, but if you actually go to a book store, there's joy in being able to come across an unexpected book. A time before trains existed, canals made for transportation, physical books, this boat where book-loving friends gather—these things are loved precisely because they're of the past."
Even today, many readers visit the floating bookshop in search of the boat, jam-packed with words and time-worn by 99 years. To each and every one of them, Privett says calls out: "Welcome on board!"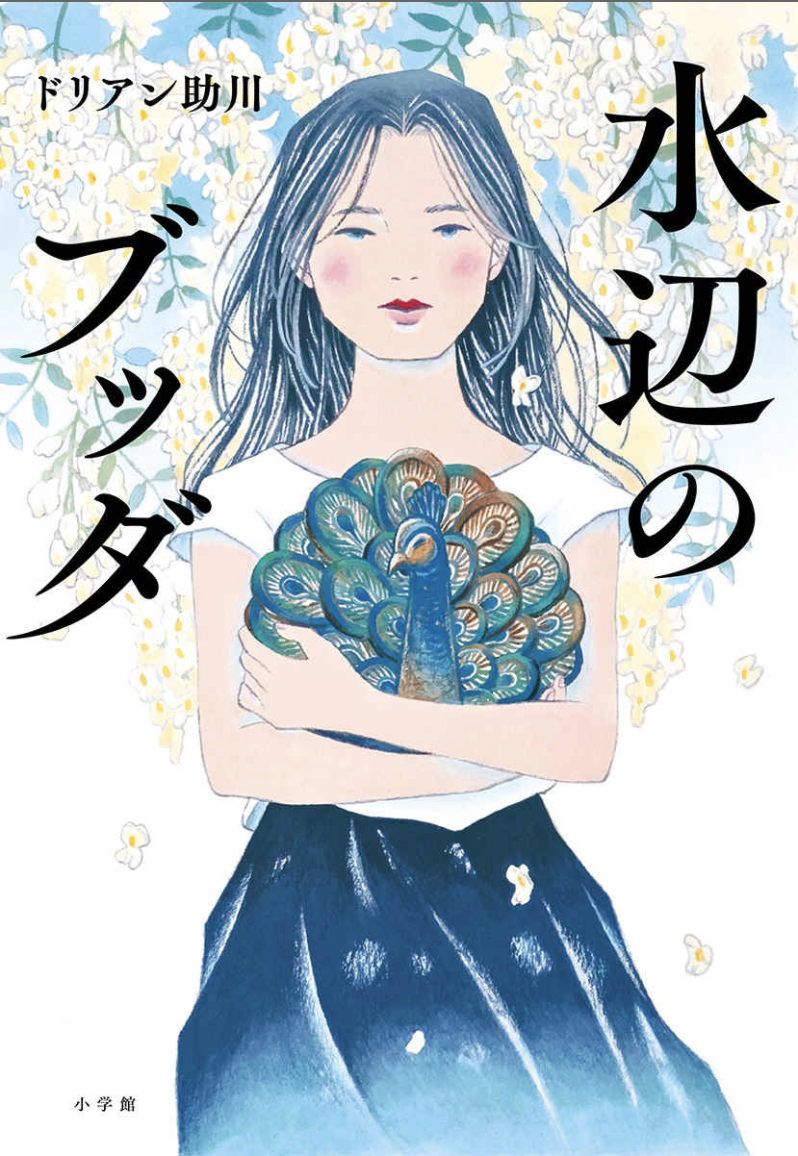 A deeply moving full-length novel by the best-selling author of Sweet Bean Paste
Bota lives on the banks of the Tama River with a group of homeless friends. Although he had once decided that he would die, he is saved by his friends and continues to live in grief.
Report and Photos by Sayaka Hirakawa. Translated by Devon Menuez.