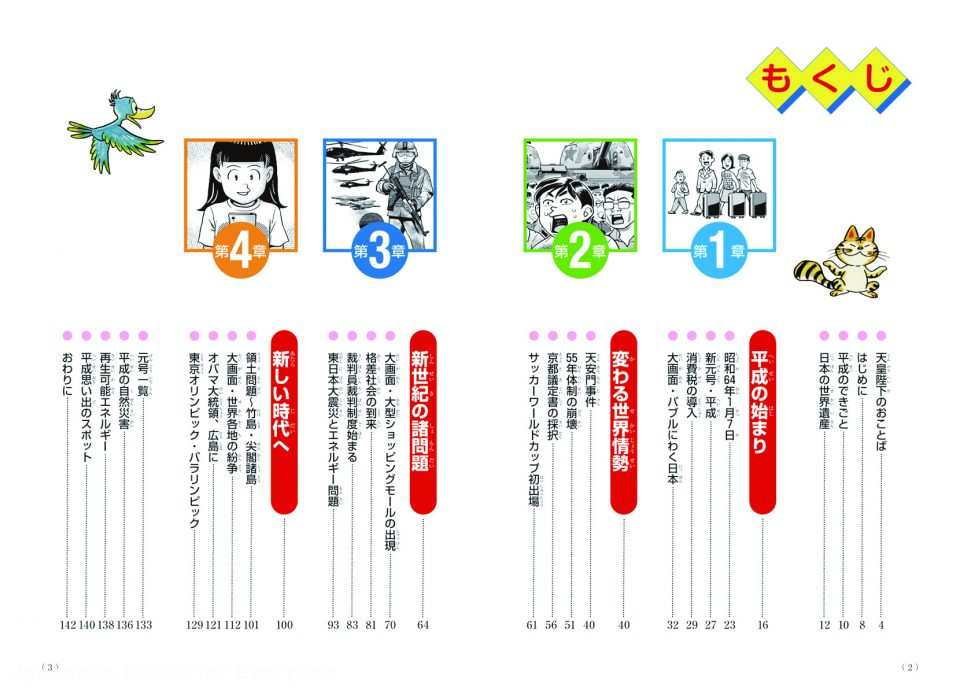 Japanese History
Understanding Thirty Years of the Heisei Period with Manga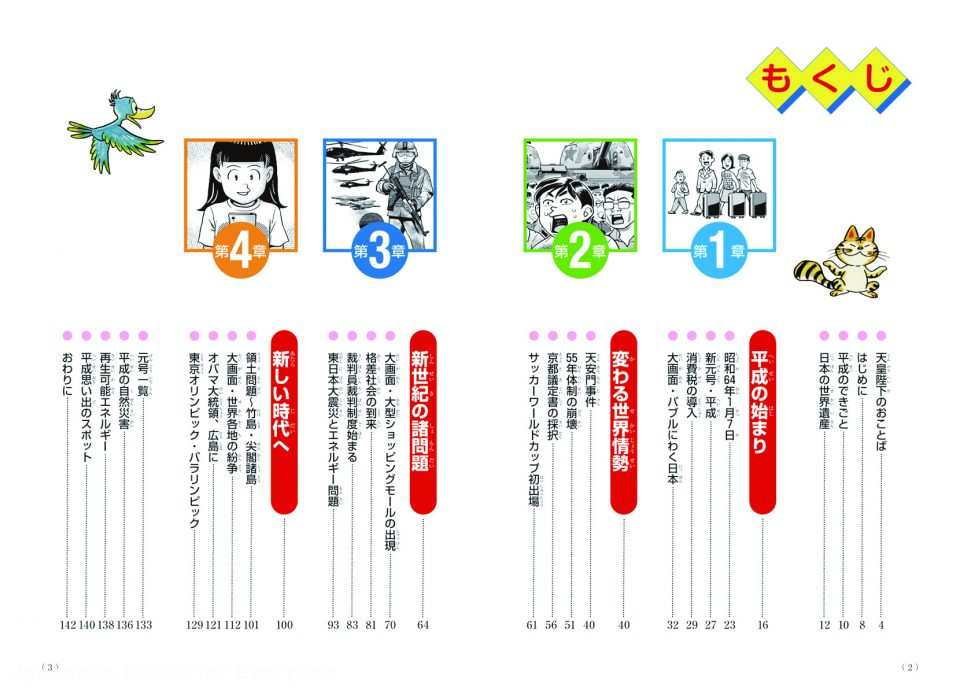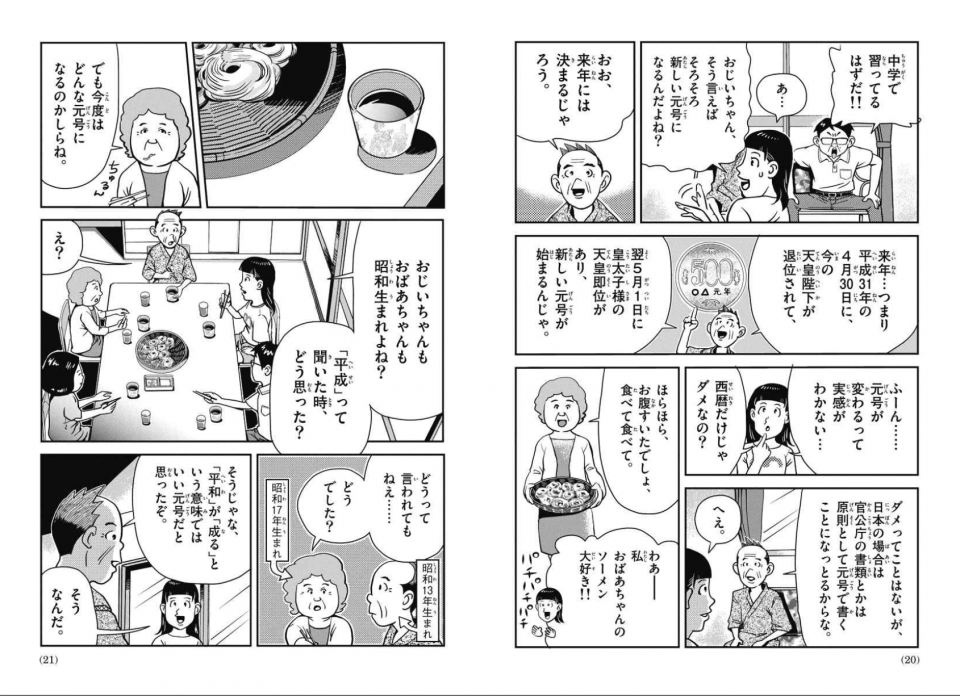 It's August 15th, 2018. A family has gathered at their hometown for the Obon Festival in honor of their ancestors. With multiple generations amongst them, their conversations touch on the Heisei period from multiple vantage points:
The 3% consumption tax that started off the era
The collapse of the bubble economy
Major natural disasters including the Great Hanshin Earthquake of 1995 and the Tōhoku earthquake and tsunami of 2011
America's concurrent terrorist attacks
The repeated changes in government after the collapse of 1955
 A seemingly un-ending deflationary spiral
Global warming and energy problems...
The Heisei was colored with a variety of key words, and proved to be an exciting 30 years that saw many new problems. Yet, it was also an age in which athletes like Ichiro played on the world stage and many won the Nobel Peace Prize. This book is a new release of Shogakukan's 2018 Middle School Educational Manga—Japanese History in 22 volumes: 30 Years of the Heisei, re-edited for the adult audience. Although some may think it to be a little too soon to look back on an era that only just came to a close, isn't it precisely the right time to be asking probing questions while events are still fresh in our minds? Unravel the truth of the Heisei with this three dimensional manga.
Our narrator is Shun'ichirō Kanaya, historical commentator, education journalist, and high school teacher, most famous for his "explanatory chalkboard diagrams" at Toshin High School. He writes:
"Understanding the Heisei period is the key to resolving the issues occurring in Japan and the world. History isn't just different events that happened in the past. It's intertwined with today and tomorrow. I want everyone to understand the Heisei period so that we can pass the baton over to the next generation."
This book will make you think about how we should continue forward so that we can greet the new Reiwa era and make it the best it can be.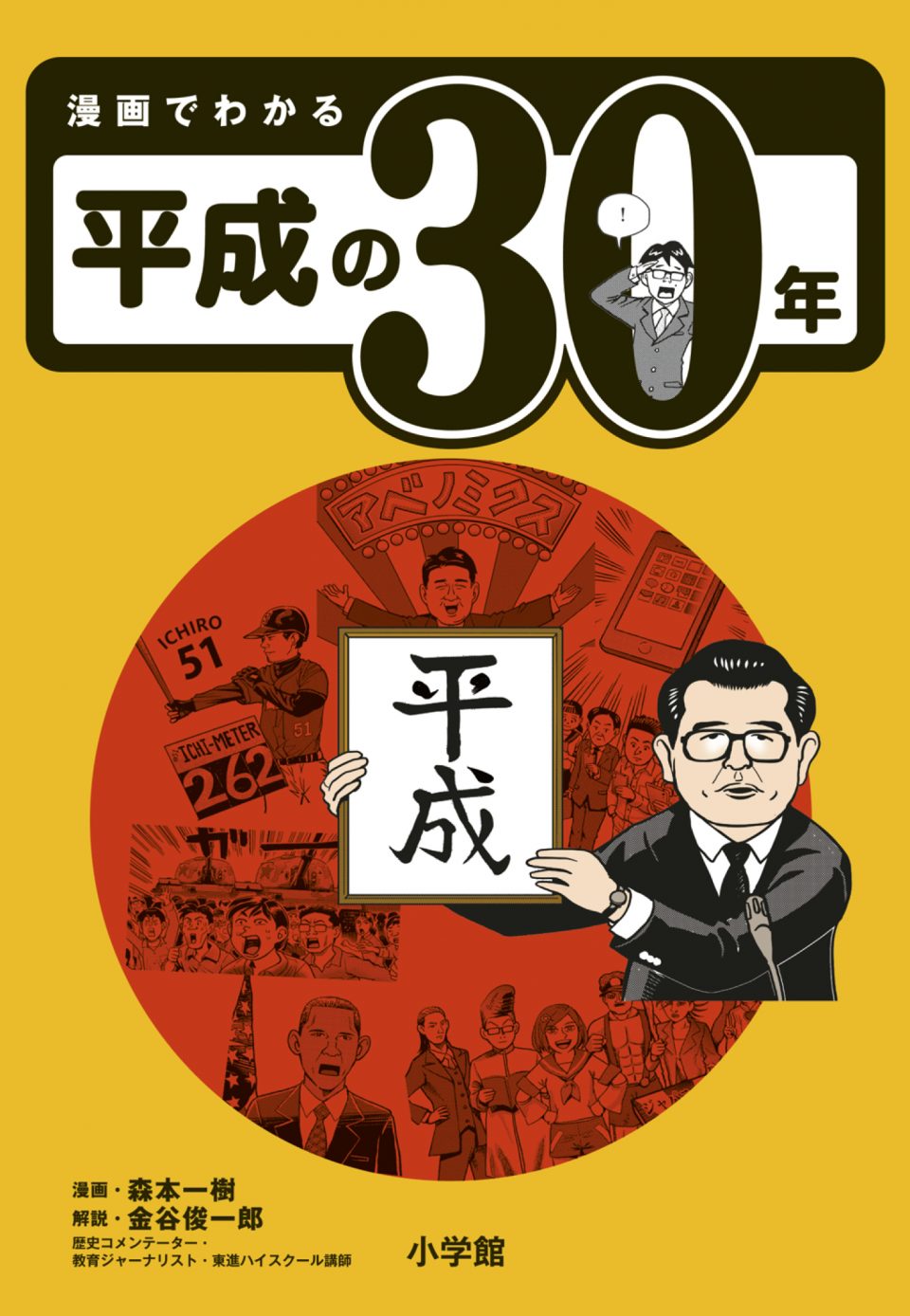 The time is now! Let's take a look back at the Heisei period!
Thirty years of the Heisei period, thoroughly analyzed in manga form. Japan's bubble economy, natural disasters, the fight with terror, an evolving network environment, globalism—looking back on an era of immense change. Including explanations by charismatic preparatory school teacher Shun'ichirō Kanaya.
Reported by Japanese Books for Everyone