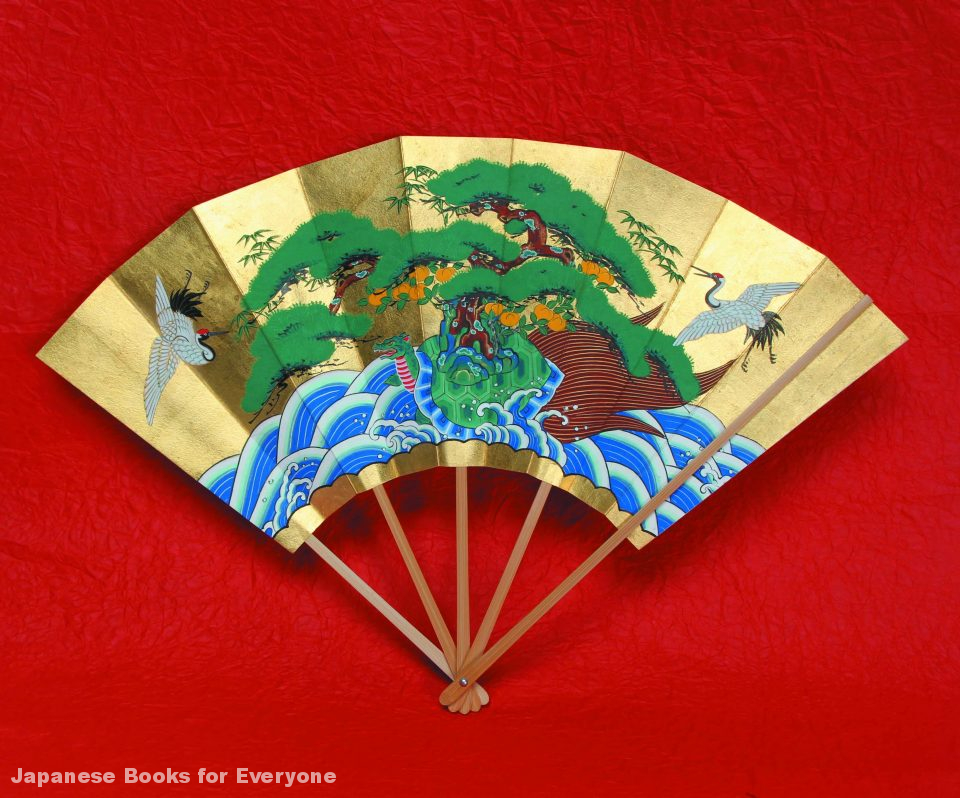 Traditional Japanese Craftsmanship
Kyoto Craft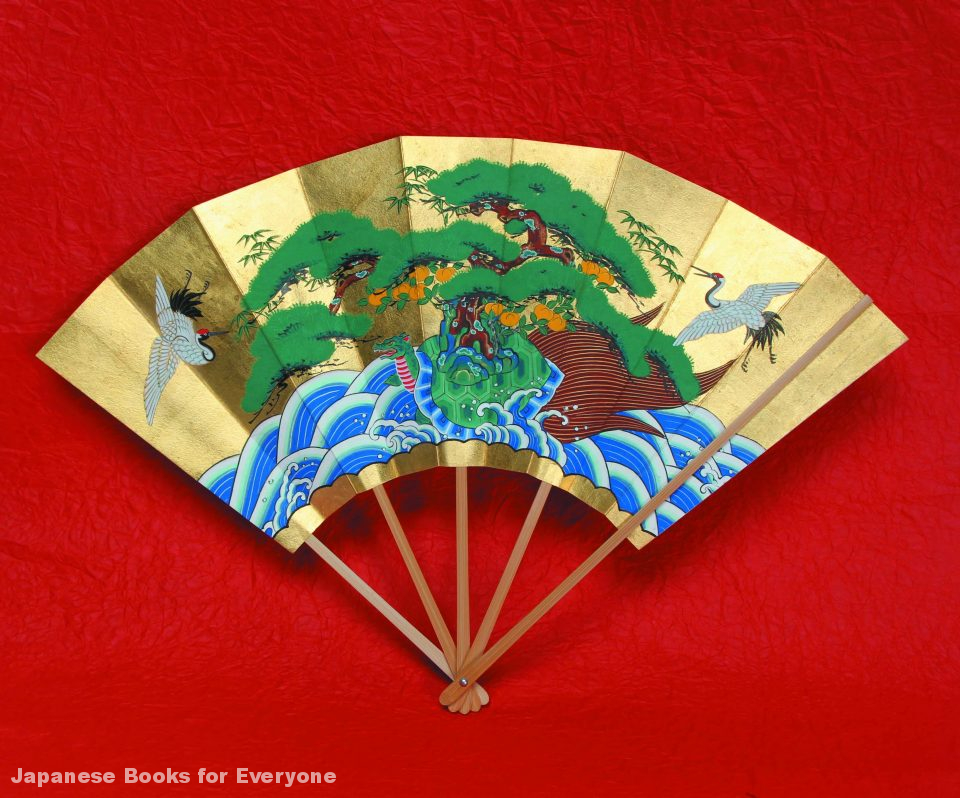 Kazari-ogi (decorative fan)
Kazari-ogi are fans used for decoration. Painted on the fan in the photograph are pine trees, bamboo, plum trees, cranes, tortoises, wave-washed beaches, rocky coves, and Mount Horai (the Isle of the Immortals floating in the sea). In Japan, it is customary to use celebratory objects and lucky patterns to decorate the surroundings at New Year. (fan by Mikiko Hayashi)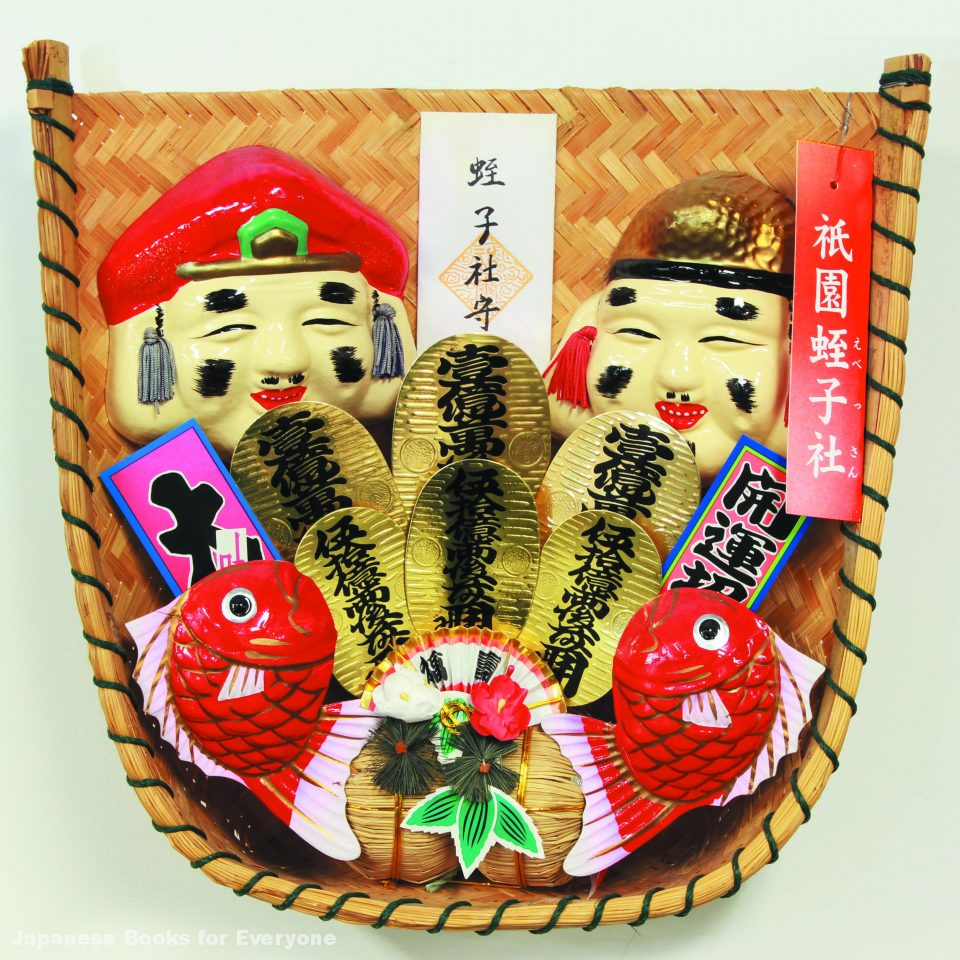 Ebisu Kazari (god of fishing decoration)
Ebisu is one of the Seven Gods of Fortune who originates in Japan. The Grand Ebisu Festival, commonly known as "First Ebisu," is held at Ebisu shrine in the Gion district of Kyoto every year on January 10th. Auspicious symbols, such as bamboo leaves, used to pray for prosperity in one's business or home affairs, lucky carp, and the treasure ship of the Seven Gods of Fortune, are offered at the shrine.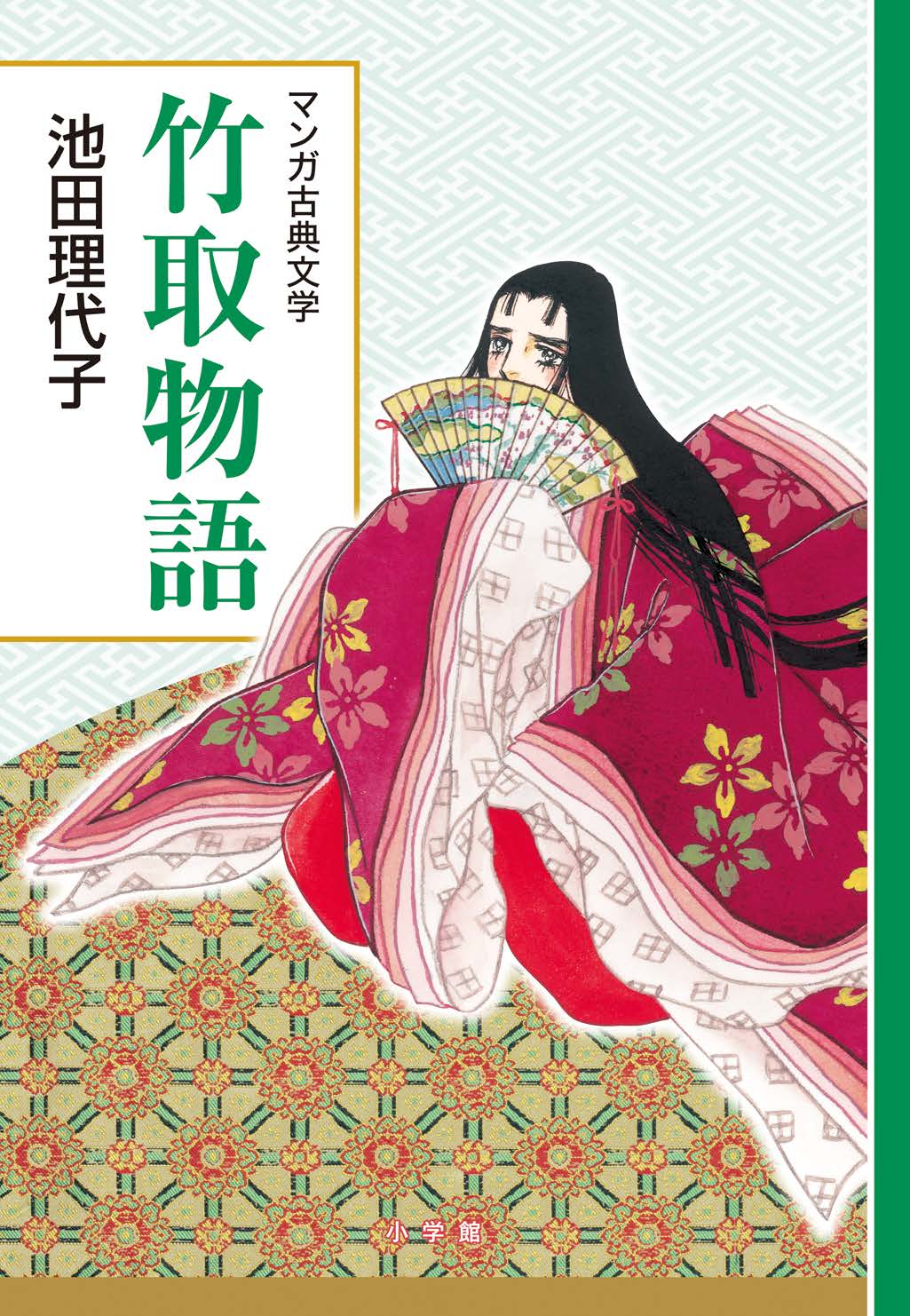 The essential classic Japanese tale in manga form
From a series of classical Japanese literature illustrated by veteran manga artists. Passed down from time immemorial, this is the Tale of the Bamboo Cutter—a story that every man, woman, and child of Japan knows—gorgeously reimagined by artist Riyoko Ikeda, most famously known for her 1970's shōjo manga series The Rose of Versailles. This is an accessible introduction to the classic tale and a must-have for language learners.
Text by Mieko Sawada. Photos by Yoshito Nakano. Edited by Devon Menuez.