The Travel Writer's Dream Taiwanese Food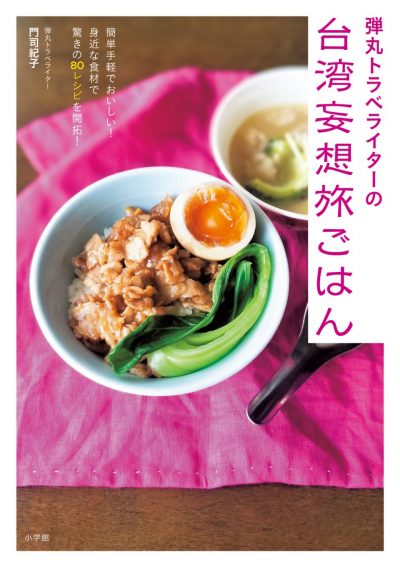 Product details
Language: Japanese
ISBN-10: 4093106843
ISBN-13: 9784093106849
Pages: 128
Printing: Color
Dimensions: 210mm × 148mm × 10mm
Weight: 250g
Issue Data: 2021/6/15
Publisher:
Eighty easy and delicious dishes with items available in Japan
A cookbook by the author of Taipei higaeri dangan tabi tabe makuri (Taipei One-Day Flash Trip: All-you-can-eat). Now that going to Taiwan is not an option, Noriko Monji has no choice but to cook for herself. This book contains eighty recipes that are as simple and delicious as possible, recreating local flavors and assembling them in Taiwanese style. A book that bursts with love for Taiwan!
Product details
Language: Japanese
ISBN-10: 4093106843
ISBN-13: 9784093106849
Pages: 128
Printing: Color
Dimensions: 210mm × 148mm × 10mm
Weight: 250g
Issue Data: 2021/6/15
Publisher: